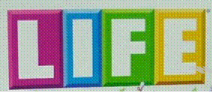 02/04/2011

SUNY Cortland will hold the Spring 2011 "Wellness Wednesday Series" featuring speakers, exhibits, self-help workshops and other programs intended to encourage campus and community members to explore new topics around the theme "Wellness for Life." Topics range from opening a dialogue on building a multicultural community, recovering from struggles with food and body image to enhancing life with Zumba and exploring spirituality.
Sponsored by the Health Promotion Office and the Student Development Center, the series will take place each Wednesday at 7 p.m. in Corey Union Exhibition Lounge, unless otherwise noted. The events are free and open to the public.
On Feb. 9, Noelle Chaddock Paley, director of multicultural life and diversity, and a panel of speakers will present "Building a Multicultural Community One Word at a Time." As part of Black History Month, the format will be an open dialogue about how to move forward.
Performer Vanessa Johnson will present "Freedom Aprons" on Feb. 16. The audience will be treated to women's voices from the Underground Railroad: black and white, northern and southern, free and freedom-seeking, abolitionists and slaveholders. The presentation, sponsored by the Education Club and the Multicultural Life Office as part of Black History Month, will be held in Sperry Center, Room 205.
Internationally known author, speaker and ambassador for the National Eating Disorder Association Jenni Schaefer will be on campus Feb. 23 as part of Body Appreciation Week. She will present "Goodbye Ed, Hello Me® — ­Recover From Your Eating Disorder and Fall in Love with Life" beginning at 7:30 p.m. in Corey Union Function Room. Schaefer shares her personal journey of healing through story, humor and song. She invites her audiences to find the hope, inspiration and belief that they and their loved ones can recover from struggles with food and body image — and move on to live life to the fullest.
On March 2, "Enhancing your Life with Zumba!" will be presented by SUNY Cortland student and Zumba instructor Brittany Jarrard. She will present easy-to-follow moves put to Latin rhythms creating a one-of-a-kind fitness program that is described as "outrageous fun and exercise, too!"
"Celebrating Life — Staying Safe and Healthy on Spring Break" is the theme of a table display from 11 a.m.–2 p.m. on March 9 on the first floor in Corey Union. Health Promotion Office interns and members of Colleges for Change (C4C) and Colleges Against Cancer will present information, prizes and giveaways encouraging students to stay safe during their spring break travels.
Health Promotion Office staff and interns will ask "How well do you know the typical SUNY Cortland student?" at a fun and interactive program on the real life of SUNY Cortland students on March 23. Participants of "The Secret Life of the SUNY Cortland Student" might be surprised at what they learn.
On March 30, the campus community is invited to "Enhance Your Social Life with Game Night!" Health Promotion Office interns will lead fun and interactive games to help enhance social well-being while developing communication skills.
In recognition of Sexual Assault Awareness Week, the "Take Back the Night March" will begin at 8 p.m. on Tuesday, April 5, at the Corey Union steps. Cortland Against Another Rape (CAAR) will present a program on April 6. The speaker will be announced at a later date.
Psychology Department Adjunct Professor Lesley M. Teitelbaum will present "Emotional Wellness: How to Create Inner Calm in the Midst of Life's Storms" on April 13. He will share mind-body-spirit techniques that can reduce stress levels and bring more inner peace and happiness to daily life.
Beginning at 6 p.m. in the Interfaith Center, the April 20 program is titled "Holy Times, Holy Meals: Exploring Spiritual Life." Spiritual wellness has many expressions, often involving rituals and holy meals. Held by the interfaith community, participants will gather at tables and experience the food and drink of several traditions to learn how these meals foster deeper spirituality. Guests are invited to come hungry and thirsty for this unique opportunity.
For more information or accommodation to attend an event, contact Catherine Smith, the College's health educator, in the Health Promotion Office, Van Hoesen Hall, Room B-1, or at (607) 753-2066.
http://www2.cortland.edu/offices/student-development-center/health-promotion/
---