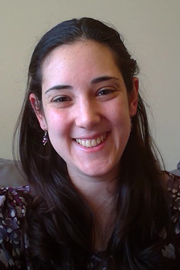 Campus Champion
Career Counselor Meredith Morell loves helping students and alumni find rewarding majors and careers. Whether it's a first-year student or one pursuing teacher certification, she helps them connect the dots to make sense of their goals. Her reward is students who are confident about their career choices and prepared for their futures. For those efforts, Meredith was recently recognized with the Rising Professional Award from SUNY Career Development Organization. With less than five years of service to the profession, she has made a significant contribution to the career services field and to SUNY Cortland, recently ranked No. 1 in New York state as the best public college for getting a job.

Nominate a Campus Champion
---
Thursday, Aug. 6
Black Lives and Liberation Series: Online via WebEx, 5 to 7 p.m. All are welcome for the continuation of the Black Lives and Liberation forum. Sign-up using this link.
Tentative Dates
Saturday, Aug. 22 to Sunday, Aug. 30 – Move-in days based on new/returning status.
Monday, Aug. 31 - Classes start.
---
The next issue of The Bulletin will be published on Tuesday, Sept. 1.
---
---
Senior is Cortland's 14th national Gilman scholar
Shaneya Simmelkjaer will study in Ghana during summer 2021 read more
SUNY Cortland recognized nationally for job placement
Zippia.com ranked SUNY Cortland No. 5 in the nation among public colleges for "Getting a Job in 2020." read more
---
Capture the Moment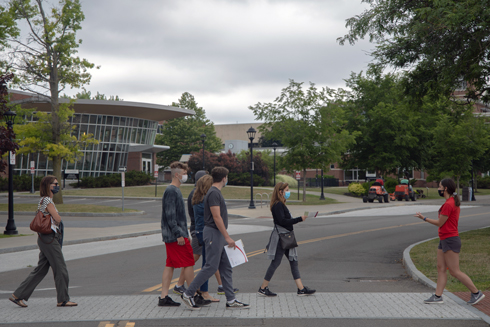 Amber Black, a senior physical education major from Ithaca, N.Y., led a campus tour on July 16. Campus tours have resumed on
a very limited scale, with an eye toward campus safety. These programs will introduce prospective students to key buildings and the general layout of SUNY Cortland's campus.
---
In Other News

Suggest a feature story
---
Faculty/Staff Activities
Alexis Blavos had her article on energy drink expectancies among college students published. read more
Moyi Jia had her study about emotional experiences in the workplace published in Psychological Reports. read more
Jeremy Jiménez had his analysis of 150 years of racial bias in U.S. textbook hardship narratives published. read more
Meredith Morell received the Rising Professional Award from SUNY's Career Development Organization. read more
Danica Savonick delivered the plenary address for Bryn Mawr College's 9th Annual Blended Learning in the Liberal Arts Conference. read more

Submit your faculty/staff activity