Browse nearly 30 opportunities spanning master's degrees to advanced certificates. SUNY Cortland's graduate programs stand out because they are affordable, flexible with online and hybrid coursework and driven by a career-oriented focus.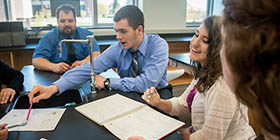 Adolescence Education (grades 7-12)
Graduate students who aspire to teach at the middle or high school levels complete a culminating master's project and earn New York state teaching certification upon graduation.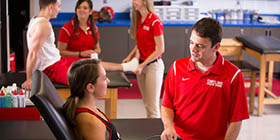 Athletic Training
This two-year, full-time program offers extensive clinical experience, a high level of preparation for the Board of Certification exam and a strong reputation in the profession.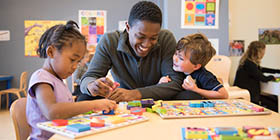 Childhood Education
Future elementary school teachers explore key subjects such as mathematics, science, literacy and social studies in a degree program that can be completed in 12 months of full-time study.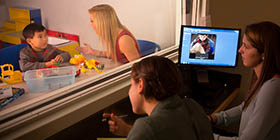 Communication Disorders
SUNY Cortland's graduate program provides the master's degree required to work in any setting: schools, hospitals, rehabilitation centers, nursing homes or private practices as a speech-language pathologist or audiologist.
Educational Leadership
These programs train future school leaders — superintendents, directors of athletics, principals and others — who possess a master's degree and permanent teaching certification in New York state.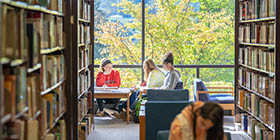 English
Students are trained to be critical thinkers in this 30-credit hour program. They graduate prepared to pursue a Ph.D. or careers in business, law, nonprofit organizations and the arts.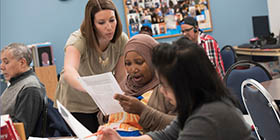 English as a Second Language
Participants learn from the perspective of a non-native speaker. Although they are not certified to teach in New York state, they are trained to teach English abroad or adult education programs throughout the U.S.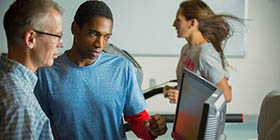 Exercise Science
The study of human movement inspires this competitive program. Some graduates pursue doctoral degrees while others choose health professions such as nursing, athletic training or physical therapy.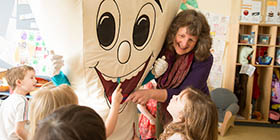 Health
Whether they pursue community health or a more teaching-focused track, students gain a strong foundation in research methods, assessment and evaluation, as well as hands-on work.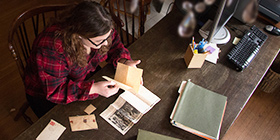 History
This fully online program is ideal for social studies teachers seeking a master's or anyone who works in educational roles in museums or archives. Special emphasis is placed on the scholarship of teaching and learning (SoTL).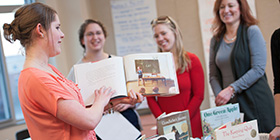 Literacy Education
In this fully online program, teachers from any discipline improve their skills working with readers of all abilities. Full-time students can earn two certifications in one calendar year.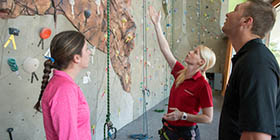 Physical Education (K-12)
Students join a nationally recognized department and learn from leaders in the field. The physical education leadership degree can be completed entirely online.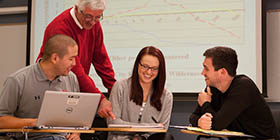 Recreation
Students turn their passion for the outdoors into exciting career possibilities through six different programs. They go on to earn important certifications and work in various settings from state parks to retirement communities.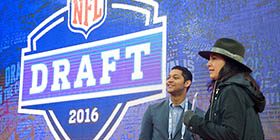 Sport Management
Courses are available online and in person, which means a master's degree can be earned in multiple ways. All options encourage industry experience, and graduates land in a variety of fields, including marketing, event management and communications.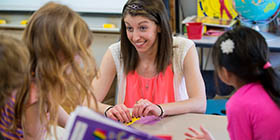 Teaching Students with Disabilities
Teachers build on their commitment to inclusive special education through multiple graduate programs offering training at the elementary, middle and high school grade levels.