SUNY Cortland is pleased to offer the first SUNY Board of Trustees-approved naming program. Alumni and friends can commemorate a loved one or cherished professor while supporting the university by naming a building, space or program in their honor. Others may wish to permanently link their own names to the institution that made a lasting difference in their lives.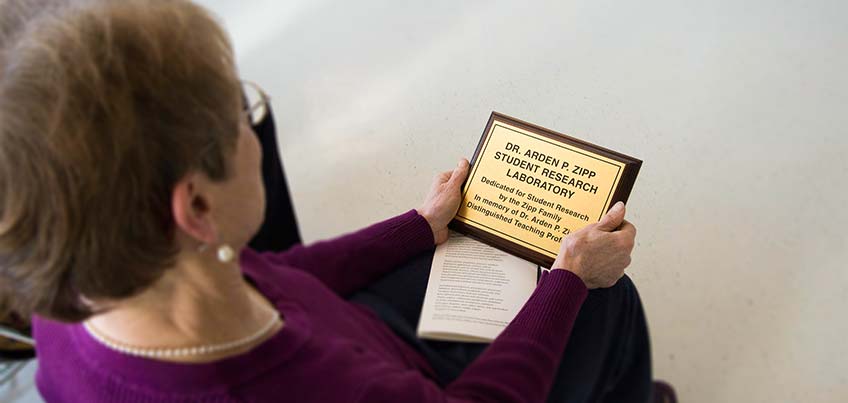 Naming Buildings
Create a lasting legacy by attaching a name to a designated facility or space.
Naming Programs
Additional naming opportunities include scholarship or faculty position endowments, departments, schools, lecture series and more.
Take a Seat
Whether you love modern Broadway musicals like "Rent," "Sweeney Todd" and "Spring Awakening" or enjoy classic dramatic productions such as "A Doll's House" or "The Importance of Being Earnest," you probably appreciate the significance that our theatre plays on campus and in the Cortland community.
You now have an opportunity to be a key contributor to the beautifully renovated theatre's future by naming one of its new seats. An attractive nameplate bearing your inscription will mark your seat. Honor a student, a family member, a production — whatever is meaningful to you.
Your tax-deductible gift of $1,000 to the Ruth E. Dowd Fine Arts Center Theatre Campaign will help build a fund to bring nationally respected instructors, enhance campus productions and provide scholarships for talented and deserving students. It will support performance ensembles and new, high-profile concerts and allow more members of the community to experience SUNY Cortland's talent.