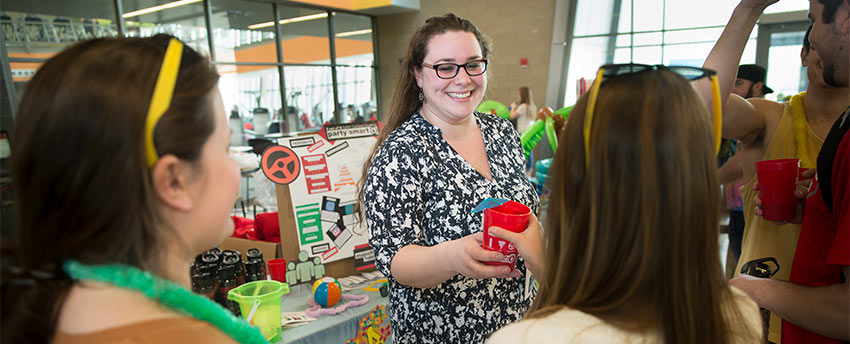 Caring for myself is not self-indulgence, it is self-preservation.
— Audre Lorde
Mission
Conley Counseling and Wellness Services promotes the overall well-being and personal growth of our students through various services. These services include individual and group therapy, consultation, psychiatric services, substance use assessments, psycho-educational programming, outreach and workshops.
Vision
Conley Counseling and Wellness Services strives to increase our students' resilience and self-efficacy through empowering them to engage in healthier decision-making, increased self-care, greater self-awareness, and more satisfying interpersonal relationships. Our vision is for our students to carry these skills and experiences into their adult lives beyond college.
Diversity Statement
Conley Counseling and Wellness Services is dedicated to meeting the needs of our students from diverse backgrounds. We work to create a welcoming, affirming and accessible environment for our students. We understand diversity to include but not be limited to race, ethnicity, gender identity and expression, sexual identity, sex, age, socio-economic status, religion, ability, nationality, and language.
Statement on Racial Violence and Black Lives Matter
Conley Counseling and Wellness Services wants to express our grief and compassion to all impacted by the race-based violence occurring nationally. In the aftermath of experiencing or witnessing trauma, it is normal to experience a range of emotions, such as shock, fear, sadness, anger, helplessness and/or guilt. We are committed to affirming and providing support for all of our students who have been directly or vicariously impacted by racism, discrimination, prejudice, bigotry, stereotyping and/or violence.
Contact Counseling and Wellness Services if you (or another Cortland student you know) would like support with processing and coping with recent and/or past experiences of trauma or any other mental or emotional health concerns. See our Healing Racial Trauma webpage for more information and helpful resources.