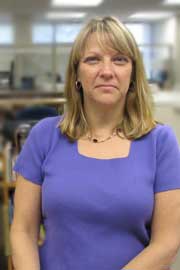 Campus Champion
Summers offer Sherry Ellis, library clerk III, a chance to regroup and focus on special projects at Memorial Library. But with August just around the corner, she knows these months are the calm before the storm. Sherry manages more than 30 student employees during the school year and oversees payroll for up to 70 students who work in the library. She's also constantly steering students, faculty and staff in the right direction for their media and technology needs, always with seemingly endless energy and an affectionate smile.

Nominate a Campus Champion
---
Friday, June 1
Relay For Life of Cortland County: Davis Field, 6 p.m. Runs through 6 a.m. on Saturday, June 2.
---
Tuesday, June 5
Empire State Senior Games: Some events being held on campus, Runs through Saturday, June 9.
---
---
Thomas Lickona Receives Honorary Doctorate
Universidad Anahuac Mexico recognized the far-reaching impact of Lickona's work. read more
Athletics Program Again Earns SUNYAC Cup
The SUNYAC Commissioner's Cup comes to Cortland for the 15th time in 16 years. read more
---
Capture the Moment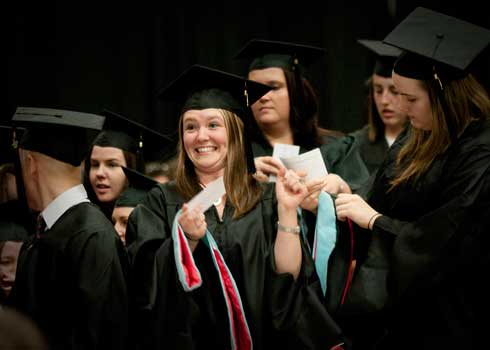 Spirits soared prior to the College's graduate Commencement on May 11. SUNY Cortland awarded 217 master's degrees and 22 certificates of advanced study during the evening ceremony. An estimated 1,408 seniors received their bachelor's degrees May 12 during two undergraduate Commencement ceremonies.
---
In Other News

Suggest a feature story
---
People on the Move
---
Faculty/Staff Activities
George R. Dugan recently concluded a month-long exhibition of 40 paintings at a gallery in Windsor, N.Y. read more
Gregory D. Phelan had a United States patent issued in April. read more
Darrell Thomas was appointed catering manager for Auxiliary Services Corporation. read more

Submit your faculty/staff activity