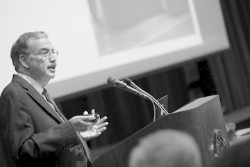 01/26/2021

Dear students,
Many of you are planning to return to campus this week and I wanted to share some reminders of the steps you must take before classes begin. We have been working on measures that will allow us to have a rewarding semester if we all commit to doing so safely.
Things to consider:
Proof of a negative COVID-19 test result is required for all students before they come to campus. Your results should be uploaded through the COVID-19 tab on myRedDragon. Students who have tested positive within the past 90 days and completed isolation will be exempt from testing but must submit proper documentation. Details are available online.


Please continue to complete your daily screening on myRedDragon.


Students seeking more information on move-in should consult the Residence Life and Housing Office.


Basic COVID-19 safety rules from last semester remain in place. You must properly wear a face covering at all times unless you are alone or with your Cortland household members in your room, eating or showering or brushing your teeth. You must not attend large gatherings on or off campus.


The Student Life Center will serve as the university's COVID-19 testing site this spring. The facility also will be open for recreation but will require time slot reservations. Details are available online.
The Spring 2021 Guide will answer many of your questions. Please familiarize yourself with it and refer to it often. You will also find valuable information through the COVID-19 tab on myRedDragon throughout the semester.
The best way for us to have an enjoyable and productive semester is to promise to fight the spread of this virus. Be safe for yourself and all the members of the Cortland community around you.
All the best,
Erik J. Bitterbaum
President
---