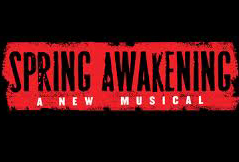 10/08/2012

The cast is set and rehearsals are under way as SUNY Cortland's Performing Arts Department prepares "Spring Awakening," the Tony Award-winning rock musical adaptation of a landmark play about the discovery, passion and confusion of teenage sexuality.
The play will be performed from Friday, Oct. 26, to Sunday, Oct. 28, and Friday, Nov. 2, to Sunday, Nov. 4, in Old Main Brown Auditorium. This venue has been selected for productions while Dowd Fine Arts Center is being renovated. Friday and Saturday performances are at 8 p.m. and Sunday matinees begin at 2 p.m.
The original play, written by German dramatist Frank Wedekind, first appeared on stage in 1906. At the time, the play was indicted for its shocking and forthright portrayal of sex in an oppressive culture, but in 2006 it was regarded with great respect and revived on Broadway as a rock musical adaptation, with book and lyrics by Steven Sater and music by Duncan Sheik.
The cast includes Rasheem Ford as Melchior; Catherine Skojec as Wendla; Tim Fuchs as Moritz; Annali Fuchs as Isle; Paul W. Smith as Hanschen; Carly Merrill as Martha; Charles O'Connor as Georg; Cat Pluta as Thea; Ben Shimkus as Ernst; Alexa Defina as Anna; Billy Swenson as Otto; Allison Tamburello as Adult Woman; Joey Gugliemelli as Adult Man; Jaclyn Collins, Sarah Shaiman and Melissa Pipher as Ensemble Women; Alejandro Circelli, David Newman and Will Rivera as Ensemble Men; and Tom Fuchs as Professor F.B. Wedekind.
"Spring Awakening" is directed and choreographed by Kevin Halpin. The musical director, Kristin Rosenfeld, served in this same capacity for the show's first national tour. Howard Lindh is set designer, Preston Marye is technical director, Joel Pape is sound and lighting designer, Mark Reynolds is costume designer, and Mark Abrahamson is stage manager.
Admission is $18 for the general public, $15 for senior citizens and SUNY staff; and $8 for all students. Due to adult situations, strong language and partial nudity, "Spring Awakening" is recommended for mature audiences only. Tickets are on sale at Jodi's Hallmark Shop on Main Street in Cortland and at the door prior to each performance.
For more information, visit the Performing Arts Department website at http://www2.cortland.edu/departments/performing-arts/ or call 607-753-2811.
---