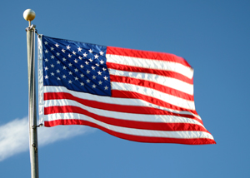 11/04/2010

Stephen Smith, senior counselor at SUNY Cortland's Counseling Center, will speak at a Veterans' Day Ceremony on Thursday, Nov. 11.
Sponsored by the President's Office, the ceremony will begin at 3 p.m. in Old Main Brown Auditorium.
The ceremony and the reception immediately following in Old Main Fowler Grand Entrance Hall will provide an opportunity to thank veterans from the SUNY Cortland faculty, staff, alumni and student bodies, as well as veterans from the Cortland community and surrounding area, for their service. Both are free and open to the public.
President Erik J. Bitterbaum will serve as master of ceremony. Gerri Smith, Kinesiology Department, will lead the Pledge of Allegiance and Chaplain Vicki Johnson will provide the invocation. An Army ROTC student will read the poem, "What is a Veteran?"
For more information, contact Special Events Coordinator Darci Bacigalupi at (607) 753-5453.
---