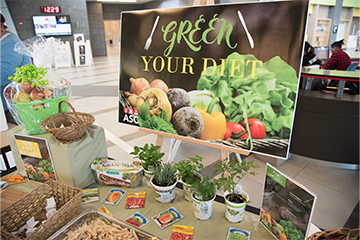 01/25/2022

In keeping with a university priority of well-being, each semester SUNY Cortland offers weekly encouragement to the campus and community to pursue a lifetime of good health.
The Spring 2022 "Wellness Wednesday Series" will be a mix of in-person programs and podcast episodes "Take 10 for You" that become available on Sound Cloud and Twitter.
Programs continue through the spring semester with topics that focus on fitness and healthy eating habits, mental health, hazing, having a safe spring break and substance abuse prevention.
Primarily sponsored by the Health Promotion Office, the events are free and open to the public.
A Spring 2022 Wellness Wednesday poster listing all the events can be found at the Health Promotion Wellness Wednesday webpage.
Events include:
For more information or accommodation to attend an event, contact Lauren Scagnelli, health educator, in Van Hoesen Hall, Room B-38, or at 607-753-2066.
---