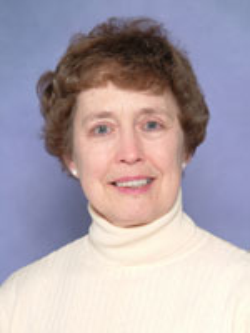 09/09/2009

Nancy J. Aumann of Cortland, N.Y., has accepted appointment as interim associate dean of education in the School of Education at SUNY Cortland.
She replaces Marley Barduhn, who accepted the position of interim assistant provost for teacher education.
Aumann, who began her duties on Aug. 28, will fulfill the duties of associate dean while she continues overseeing the College's curriculum matters as associate provost for academic affairs. She has served in that capacity since 2005. While maintaining an office in the Miller Building, she plans to be available the majority of the time in the Dean's Office suite in the Education Building.
Her responsibilities for oversight of the College Writing Program, the Honors Program, the Institute for Disability Studies and the Institute for Civic Engagement will revert to the Provost's Office.
Aumann, a former dean of arts and sciences at SUNY Cortland, first came to the campus in 1990 as associate dean of arts and sciences. She served as acting dean of general education and advisement during the 1993-94 academic year before being named dean of arts and sciences in 1995. She was also an adjunct professor of history while at Cortland.
In 1996, she left the College to serve as vice president and dean of the college at Florida Southern College in Lakeland, Fla., until 2000. She was an instructor of history at Genesee Community College in Batavia, N.Y., from 2001-03 before joining the Lebanon Valley College history faculty as a visiting associate professor. She also was the director of graduate studies and continuing education there for two years in 2003-04. She returned to SUNY Cortland in 2005.
From 1986-90, Aumann was campus dean at the University of Wisconsin-Marshfield, one of 13 campuses that comprise the University of Wisconsin Colleges.
In 1974, Aumann began her professional career as a member of the History Department faculty at Bethany College in Lindsborg, Kan. From 1983-86, she served as the Social Science Division chair and, in 1985, was also the acting academic dean. She was involved with the development of an overseas study program at the college.
Aumann, a native of Williamson, N.Y., earned a bachelor's degree in European history from Hope College in Holland, Mich., and received both her master's degree and Ph.D. in Central European history from the University of Wisconsin-Madison. She has studied in Austria, Germany, the Netherlands and the Czech Republic.
The Florida Southern College Board of Trustees presented her with its Recognition of Achievement in 2000. She was inducted into Phi Alpha Theta, the national history honorary, and Delta Phi Delta, the national German language honorary. She was inducted into Phi Kappa Phi and is an honorary member of Phi Eta Sigma and Omicron Delta Kappa. She was named to the outstanding Young Women of America in 1976. She has received fellowships from both the Ford Foundation and the Rotary International Foundation.
---