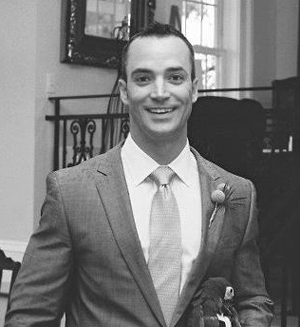 10/08/2012

SUNY Cortland's semester-long look at the war in Afghanistan and a global community will gain perspective from an honorably discharged veteran who experienced combat firsthand.
Eamon Coyne, who served in the U.S. Navy from 2004 to 2008, will present "Combat, Afghanistan and Millennials" at 4:30 p.m. on Thursday, Oct. 18, in Brockway Hall Jacobus Lounge.
Currently an MBA candidate at Ithaca College's Park School of Sustainable Enterprise, he will build from his personal experiences to discuss the meaning of the war for college-age students.
The talk is free and open to the public. It continues the College's "In/Common" event series, which is built around a theme that aims to raise questions about the commonalities shared by peoples across the globe as well as their ethnic and socio-economic divides.
Coyne was an information systems technician, 2nd class, also known as an enlisted aviation warfare specialist, and served in many capacities in both combat and shipboard operations. He toured in both Iraq and Afghanistan.
Among his many accomplishments overseas, Coyne organized and implemented a troop account management method for more than 4,000 service members who moved in and out of the Nangarhar Province in Afghanistan. That method was then used as an organizational structure across all of Afghanistan for account management.
He received several awards and medals for his service, including Navy and Army Achievement medals, the Humanitarian Service Medal, and Afghanistan and Iraq Campaign medals with Bronze Stars.
At Ithaca College, he has served as a graduate assistant in human resource management while maintaining School of Business Dean's List status. He previously worked as a business intern in project management and organizational change for Boeing Company.
In February, Coyne spoke at the University of Delaware about military veteran students leveraging their experiences in the civilian job market.
This year's "In/Common" series is the eighth organized by the College's Cultural and Intellectual Climate Committee (CICC) around a single theme. The fall semester includes film screenings, speakers, discussions and a poetry reading related in some way to The Kite Runner, the 2003 novel by Khaled Hosseini.
The series is funded by the offices of the President and the Provost and Vice President for Academic Affairs. The Campus Artist and Lecture Series and the student Web magazine NeoVox will help underwrite Coyne's presentation.
To stay current with announcements regarding the series' events, visit the committee's Facebook page. For more information, contact Scott Moranda, an associate professor of history and the chair of the CICC, at (607) 753-2052.
---