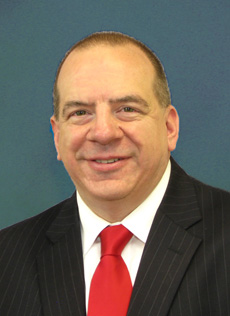 08/23/2011

David Snyder of Homer, N.Y., a professor of sport management who served SUNY Cortland for 11 years, will retire on Aug. 31. He has been designated professor emeritus of sport management.
Snyder joined what was then called the Exercise Science and Sport Studies Department in 2000, making him second among departmental faculty members in terms of length of service. He joined as an associate professor and was promoted to professor in 2007.
In 2006, he was appointed interim chair of the College's newly established Sport Management Department, making him the first person to hold that title in the history of the SUNY system. As interim chair, he played a critical role, along with colleague Ted Fay, professor of sport management, in forming the first graduate program in sport management within SUNY.
Since joining the College, Snyder has served as faculty advisor to the Sport Management Club, which under his guidance emerged as one of the largest and most active student clubs on campus. To recognize student achievement, he established the Sport Management Award Ceremony, which since its inception has featured such high profile keynote speakers as Richard Pound, former head of the World Anti-Doping Agency, and Donna Lopiano, the former director of the Women's Sports Foundation.
Snyder nominated six sport management majors who later were chosen to receive a SUNY Chancellor's Award for Student Excellence.
In 2009-10, he received the Faculty Connections Award, given each year by the College to one faculty member who "goes the extra mile" for the students. In 2005, the students in the major honored Snyder with an Excellence in Teaching Award in Sport Management.
He served a three-year term as a program reviewer for the Sport Management Program Review Council, and on the editorial boards of several professional journals.
A longtime member of many sport law and sport management related organizations, he has been especially involved in the Sports Lawyers Association and the Sport Marketing Association. Snyder produced numerous peer-reviewed publications while at SUNY Cortland, including articles in The DePaul Journal of Sport Law and Contemporary Problems, the Marquette Sports Law Review, Sports Marketing Quarterly, and the Journal of Physical Education, Recreation & Dance.
Prior to serving at SUNY Cortland, he was president of an international sports marketing company headquartered in Tokyo, Japan.
Snyder received his Doctor of Law from the University of Tennessee and has been licensed to practice law in New York state since 1986.
A part-time professor in the sport management program at Tompkins Cortland Community College, he plans to continue teaching there on a part-time basis.
---