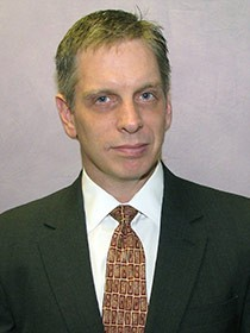 06/10/2014

Joe Cardarelli has been named SUNY Cortland's men's ice hockey head coach, according to director of athletics Mike Urtz. Cardarelli came to Cortland initially in August 2013 and served as an assistant coach under interim head coach Tom Cranfield during the 2013-14 school year. Cranfield will continue his duties as Cortland's associate director of athletics.
As an assistant for the Red Dragons, Cardarelli took over the lead role of recruiting and coaching the defense. He spent the previous two seasons as head coach of two Junior A programs, the Laconia Leafs of the Atlantic Junior Hockey League and the Yellowstone Quake of the Northern Pacific Hockey League. He led Laconia to a program record-setting win total and Yellowstone to a 15-point winning percentage increase.
No stranger to the State University of New York Athletic Conference (SUNYAC), Cardarelli's coaching background includes three years as an assistant coach at SUNY Oswego. As the program's primary recruiter, he brought in the majority of the players on Oswego's 2007 NCAA Div. III championship team. During his tenure, the Lakers had three All-Americans, two conference Rookies of the Year, five All-SUNYAC players and eight members of the SUNYAC All-Academic Team.
As an assistant coach for Div. I American International College (AIC) in Springfield, Mass., Cardarelli monitored the academic performance of the program's student-athletes. Of AIC's 26 players, 18 earned conference all-academic honors during the 2008-09 school year.
Cardarelli held the head coaching position at the National Sports Academy (NSA), a preparatory school for winter-sport student-athletes in Lake Placid, N.Y. In 2007-08, with a team recruited from across North America, NSA set a team record for highest goals-per-game average and moved on 11 players to higher levels of competition.
Cardarelli is active with USA Hockey and New York State Hockey, coaching at the National Player Development Select Camps every summer since 2000. He also is an instructor in the Coaching Education program, a former Carolina Amateur Hockey Association board member, and past-director of the USA Hockey Southeastern District ACE Coordinator Program responsible for developing youth coaches throughout an 11-state region.
---