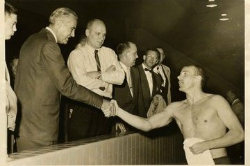 11/19/2019

Did you know that an Olympic medal resides on the SUNY Cortland campus?
It was won by the late George Breen '56, who passed away at age 84 after a battle with pancreatic cancer.
Breen, a Buffalo native, was eulogized in The Buffalo News. Competing for the first time for the SUNY Cortland swimming and diving team starting as a 17-year-old freshman, Breen became one of the top American swimmers of his era.
He swam for Team USA at the 1956 and 1960 Summer Olympics, winning one silver and one bronze medal in Melbourne, Australia in 1956 and a bronze medal at the 1960 games in Rome, Italy. Breen established six world records during his career and later coached the men's swimming team at the University of Pennsylvania from 1966 to 1982.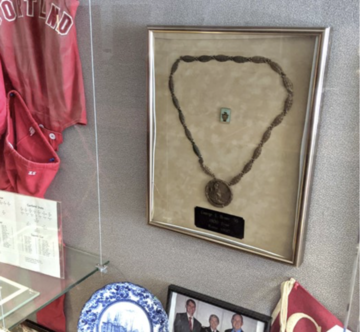 Breen's bronze medal from 1960 is on display in the Cortland C-Club Hall of Fame Room. Learn more at CortlandRedDragons.com.
In other news:
---