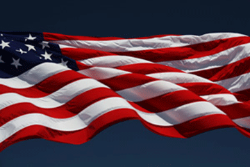 10/22/2019

SUNY Cortland will thank and honor veterans, including faculty, staff, alumni, students and members of the Cortland community during a celebration on Monday, Nov. 11.
Keynote speaker Brandon Gilbert, a master sergeant enlisted in the Air Force National Guard, will address "What Veterans Day Means to Me" during the event at 3 p.m. in Brockway Hall Jacobus Lounge.
Master Sgt. Gilbert, who has served three combat tours in Afghanistan in 2010, 2012 and 2019 and one in Iraq in 2019, works fulltime as an officer for SUNY Cortland's University Police Department.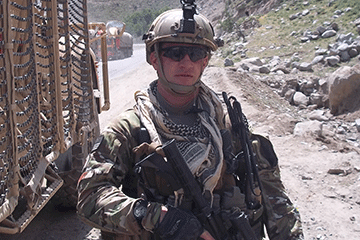 Gilbert, who continues to serve in the Air National Guard, first came to SUNY Cortland as a freshman in Fall 2002. After two years, a sense of duty called him to put college on hold to enlist in the Air Force Air National Guard. He joined the 274th Air Support Operations Squadron at Hancock Field, Syracuse, N.Y.
Gilbert completed basic training at Lackland Air Force Base in San Antonio, Texas. He went on to technical school, where he became a Tactical Air Control Party (TACP) specialist. Gilbert also participated in Survival, Evasion, Resistance and Escape (SERE) School and with a Joint Terminal Attack Controller-Qualification Course.
While on active duty, he also completed several joint training missions in Thailand, Lithuania, France and Slovenia.
Gilbert has been honored with the Air Force Combat Action medal, three Army Commendation medals, two Army Achievement medals, two NATO medals and a Meritorious Service medal.
He has associate's degrees from the Community College of the Air Force and from Columbia College in Missouri.
Gilbert is married with two daughters.
A reception in the Margaret A. "Peggy" Curry '52 Main Lobby will follow the presentation.
A slideshow of SUNY Cortland's veterans will run throughout the event. To submit a photograph, please include the veteran's name, branch and dates of service to Special Events Assistant Sue Vleck or contact her at 607-753-2377.
Free parking will be available in the Miller Building lower level parking lots. Accessible parking spots are available behind Brockway Hall.


---