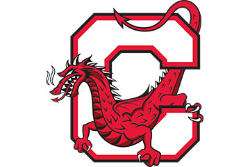 08/28/2018

Sierra Day has been promoted to interim head coach of the SUNY Cortland women's gymnastics program for the 2018-19 season, according to director of athletics Mike Urtz. Day was previously an assistant coach for the Red Dragons last winter and was named the 2018 NACGC/W Division III East Region Co-Assistant Coach of the Year in her first season with the team.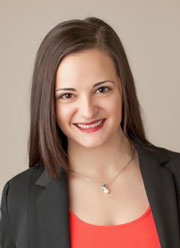 As an assistant coach, Day served as the team's main balance beam and floor exercise coach. She also choreographed more than half the competitive floor exercise routines. The Red Dragons broke the school floor exercise team record with a 48.75, while two individuals - Emma Schulz and Bailey Gildemeyer - tied the school record on balance beam with scores of 9.825.

Day helped lead the team to second place at the NCGA East Regionals to qualify for the Division III National Championships. At the championships, three Red Dragons brought home All-America honors, including a bronze medal from Schulz.

Day brought 10 years of prior coaching experience to Cortland. In the 2016-17 season she served as the volunteer assistant women's gymnastics coach at the United States Air Force Academy as well as an event management specialist within its athletic department. On top of her work at Air Force, she was a team gymnastics coach and director of cheer and tumbling at the SunDance Studio, head cheerleading coach at Air Academy High School, and lead instructor at Pure Barre in Colorado Springs, Colo.

Day earned a bachelor's degree in psychology with an emphasis in Sports Psychology from the University of Colorado at Boulder in May 2014. She was the co-founder and team captain of the women's club gymnastics team run out of Cats Gymnastics, where she coached for four years. Additionally, Day was a three-year member and team captain of the coed cheerleading squad and nominated as one of 40 student athletes to take part in the CU Student-Athlete Leadership Council.

Day competed in gymnastics, cheerleading, diving, and pole vaulting for Liberty High School in Colorado Springs, earning all-state honors in gymnastics, cheerleading, and diving.

Currently, Day is working towards her master's degree in sport management at Cortland. She is also an event consultant for Basketball Ireland, helping run FIBA European Championships during the summer months in Dublin and Cork, Ireland.

---