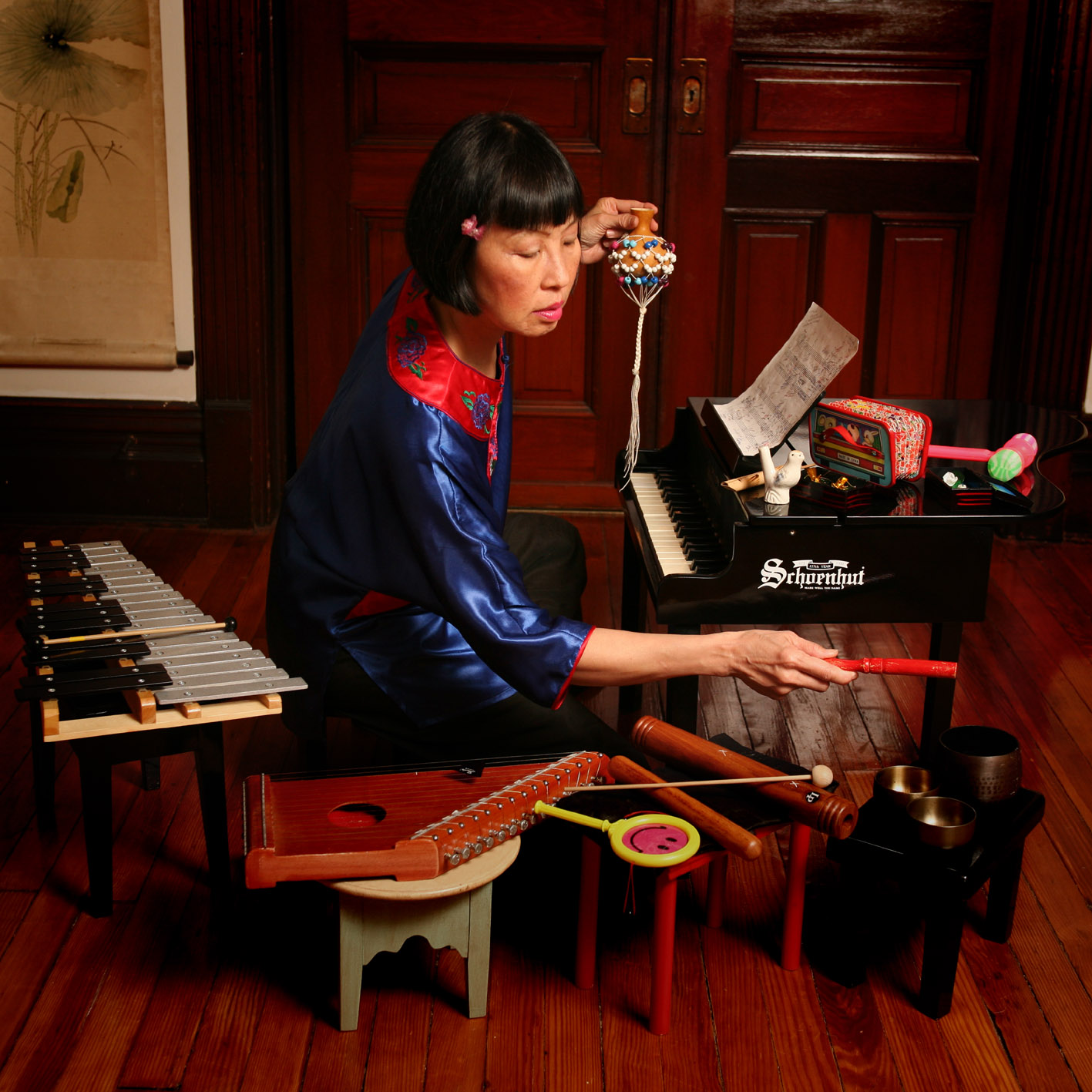 09/10/2014

Margaret Leng Tan doesn't just think outside the box.
She turns it into a musical instrument and plays it onstage in a formal concert setting; along with toy pianos, a bicycle bell and other children's playthings.
Tan, a classically trained pianist whose unique approaches and considerable talent led The New York Times to name her "Queen of the Toy Piano," will bring her avant garde performance to SUNY Cortland's newly renovated Ruth E. Dowd Fine Arts Center on Sept. 26.
The 8 p.m. concert by Tan, who received an honorary doctorate during SUNY Cortland's 2011 commencement, will officially mark the re-opening of the Dowd Theatre, which closed nearly two years ago for renovation. It is free and open to students, faculty, staff and members of the community.
SUNY Cortland President Erik J. Bitterbaum will host a re-opening ceremony featuring a reception and tours on that same day, from 11 a.m. to noon in the Recital Room.
"Margaret's one-of-a-kind performance is exactly the type of unconventional and groundbreaking work we were looking for to celebrate the re-opening of this exciting structure," Bitterbaum said. "Dowd is a creative hub for our college and Margaret Leng Tan is the very definition of creativity."
Tan's production, "CLANGOR!" features musical works performed using toy pianos, a hand-cranked music box and other sound-producing items that are rarely found beneath a spotlight playing next to a Steinway Piano. The show supports the belief of Tan's musical mentor, avant-garde composer John Cage, that music can be produced through nearly any object.
Tan, a native of Singapore now based in New York City, was the first woman to earn a doctorate from the prestigious Juilliard School of music. Through her professional friendship with Donna Anderson, professor emeritus of music at SUNY Cortland, and numerous campus concerts and visits, Tan has developed a deep relationship with the College.
During her commencement address in 2011, Tan urged young graduates to embrace the possibility of failure, learn from it and vow to fail better in the future.
"In the process of finding yourself a niche in this economically challenged environment, you will inevitably encounter setbacks and failures," Tan told the graduating class of 2011. "Do not be afraid. Failures are a good thing. They are not only the bruises inflicted by life, they are also our teachers."
---