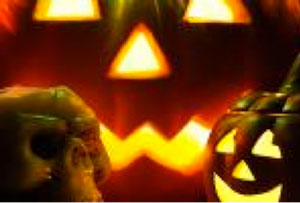 10/22/2013

Residence Hall Trick-or-Treating

Area families will once again be offered safe alternatives to trick-or-treating in their neighborhoods through the efforts of SUNY Cortland students, faculty and staff.
"A Safe and Spooktacular Halloween" will be held on campus on Thursday, Oct. 31. Sponsored by the Residence Life and Housing Office and coordinated by the Dragon Hall staff, the events are free. Children must be accompanied by a responsible adult for both the Halloween party and the trick-or-treating experiences.
Residence halls will be open to trick-or-treaters from 5 to 8 p.m. Room doors of participating residents in each hall will be identified with either a ghost or pumpkin symbol. Residence hall staff will serve as trick-or-treat guides to take participants around to the identified resident rooms for candy.
The families may visit the following residence halls: Dragon, DeGroat, Cheney, Fitzgerald, Randall, Whitaker, Hayes, Alger, Bishop, Glass Tower, Shea, Higgins, Hendrick, Casey Tower and Smith Tower.
Residents of the West Campus Apartments, located on Route 281 between Starr Road and Route 13, will open their doors to little goblins from 6:30 to 8 p.m. for a Halloween party in the Rec Center Lounge.
For more information, contact residence hall director Amber Ingalls, Dragon Hall, at 607-753-2178.
Halloween Celebration Oct. 26
Snacks, games and a parade will highlight the 22nd annual Education Club Halloween Party on Saturday, Oct. 26, at the 1890 House, 37 Tompkins St., in Cortland.
Students in SUNY Cortland's Education Department will continue the tradition of offering fun activities for children such as a costume contest, games, crafts and storytelling from 10 a.m. to 1 p.m. The event is for children ages one to 12 years. Admission is free.
For additional information, email Kimberly Hesler or Katherine Niver.
---