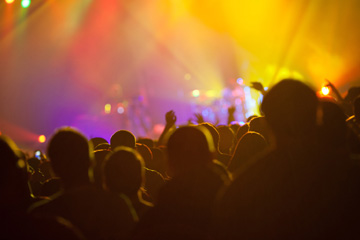 04/23/2015

Popular rapper Big Sean will play to a packed Park Center Alumni Arena when he headlines SUNY Cortland's Spring Fling concert on Saturday, April 25. Tickets to the show are sold out.
The show is slated for 7 p.m., with doors opening at 6 p.m.
Earlier this semester, the College's Student Activities Board (SAB) announced Big Sean as the headliner on the same day that the former Grammy nominee released his third studio album. The Detroit native's new "Dark Sky Paradise" album ranked first on the iTunes Top Albums chart almost immediately in late February. Reviews from The Verge and The New York Times suggest it's his best album yet.
Big Sean, who performs on the Roc Nation label, released his first mixtape when he was 19 and has since performed alongside some of the biggest names in hip hop, including Kanye West, Chris Brown and Nicki Minaj. The 26-year-old's popular tracks include "Dance," "Beware" and "My Last."
His new album features collaborations with Drake, John Legend, and girlfriend and pop star Ariana Grande. Record producer and rapper DJ Mustard will open for him at SUNY Cortland.
Big Sean earned the BET Award for Best New Artist in 2012 on the success of "Finally Famous," his 2011 debut album. "Mercy," a Kanye West track that features Big Sean, Pusha T and 2 Chainz, won the Billboard Music Award for Top Rap Song in 2013. The song also received two Grammy nominations that same year.
SUNY Cortland's annual Spring Fling carnival takes place from 11 a.m. to 2 p.m. earlier in the day on the lawn in front of Moffett Center, with activities that include a zipline, laser tag and giant obstacle course. Food, t-shirts and prizes also will be provided.
To stay current with Spring Fling-related news, follow SAB on Twitter and Instagram at @CortlandSAB.
---