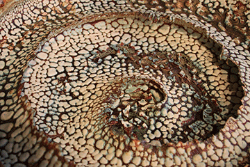 01/25/2022

Fifteen SUNY Cortland faculty members will display their most recent artistic work during the "2022 Art and Art History Faculty Biennial" exhibition, which opens on Monday, Jan. 31, in the Dowd Gallery.
The exhibition, reflecting a diverse range of studio practices and a profound awareness of the impact of the global COVID-19, commonly recognized as being from 2019 to the present, runs through Friday, Feb. 25.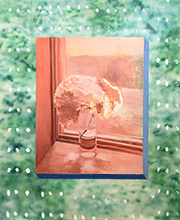 All Dowd Gallery exhibitions and events are free and open to the public. Visitors from outside the SUNY Cortland campus should follow the university's COVID-19 public health and safety policies, which include wearing a face covering at all indoor events.
Featured artworks by members of the Art and Art History Department faculty reflect not only participants' thriving individual practices but also their dedication to SUNY Cortland students through teaching and innovative applied methodology. Above all, the presentation is a testament to the faculty members' creativity and collaborative spirit in times of adversity.
The exhibition offers the campus community and the visitors an opportunity to confront ideas in a diverse scope of disciplines, including art history, ceramics, design, drawing, fibers, painting, photography, printmaking, new media and sculpture.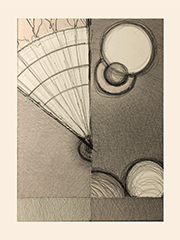 Featured artists include Martine Barnaby, Stephen Alexander Clark, Julie Crosby, Jeremiah Donovan, Sarah Gotowka, Charles Heasley, Hannah Hones, Szilvia Kadas, Jillian McEvoy, Jenn McNamara, Scott Oldfield, Jaroslava Prihodova, Vaughn Randall, Wylie Schwartz and Bryan Valentine Thomas.
An opening reception for the artists is rescheduled from Thursday, Feb. 3, at the gallery, due to a snowstorm. The opening reception will now take place on Wednesday, Feb. 9, from 5 to 7:30 p.m. in the gallery, which is in the Dowd Fine Arts Center located at the corner of Graham Avenue and Prospect Terrace. Refreshments will be served.
A "First Friday" guided tour of the exhibition has been organized by Cortland Arts Connect will take place from 5:30 p.m. to 8 p.m. on Friday, Feb. 4. The event will be both live and virtual on Facebook and the Dowd Gallery website.
The faculty exhibitors will discuss their artistic vision during three separate "Artist's Talk" events at 5 p.m. at the gallery, on Thursday, Feb. 10, Wednesday, Feb. 16 and Thursday, Feb. 24. The Feb. 10 event will feature Jenn McNamara, Scott Oldfield, Bryan Valentine Thomas and Szilvia Kadas. The Feb. 16 program will spotlight Vaughn Randall, Wylie Schwartz, Charles Heasley and Jaroslava Prihodova. The Feb. 24 "Artist's Talk" will include Martine Barnaby, Jeremiah Donovan, Stephan Alexander Clark, Hannah Hones and Sarah Gotowka.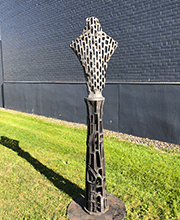 A documentary screening series titled "Why Art Education," on Tuesday, Feb. 8, will include several short films. The event takes place at 5 p.m. in the gallery.
On Tuesday, Oct. 22, Prihodova and Scott Oldfield, gallery assistant, will offer a virtual "Ask a Curator" gallery talk about curating exhibitions, organizing programs and projects. The event, which begins at 5 p.m., will feature a question-and-answer opportunity.
Gallery hours are 10 a.m. to 5:30 p.m. Monday, Tuesday, Wednesday and Friday; 10 a.m. to 7 p.m. Thursday; and by appointment. The gallery is closed on weekends.
Visit @dowdgallery on Instagram or Facebook for detailed information about other programs, links to invitations for virtual events and artists' profiles.
Group tours are available and can be arranged by contacting Prihodova, gallery director, at 607-753-4216.
---