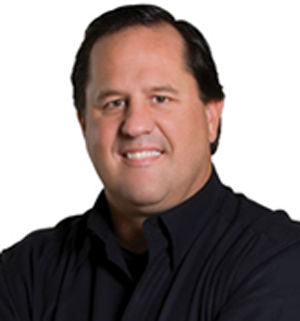 10/04/2012

Campus conversations related to drinking ought to address alcohol awareness before avoidance, according to national speaker Rick Barnes.
Barnes, who has lectured on more than 1,200 campuses, will present "Drink Think: A Personal Approach to Alcohol" at 8 p.m. on Wednesday, Oct. 10, in the Corey Union Function Room.
The event, part of the College's 2012 "Wellness Wednesday" series, is free and open to the public.
Each semester, SUNY Cortland makes a weekly commitment with its "Wellness Wednesday" series to encourage the entire campus and community in the pursuit of a lifetime of good health.
"Drink Think" is the most popular talk that Barnes offers, according to his website. Preaching education before avoidance, he acknowledges that college students sometimes find drinking to be entertaining and exciting.
"Alcohol is the most widely used and misused substance in our colleges and universities today," Barnes points out.
That's why he intends to make his presentation fun and engaging while speaking to a serious topic.
Barnes maintains he doesn't look down upon students for drinking. Instead, he tries to educate them on how to stay safe and knowledgeable in the presence of alcohol.
According to Barnes' website, his "Drink Think" talk "speaks to the realities of today's students," from a first-year undergraduate to student-athletes to those who are of the legal drinking age. He encourages all students to attend, regardless of whether or not they consume alcohol.
"Students from all corners of the country have called upon Rick Barnes to deliver powerful messages in a practical, approachable style," his website reports. "Rick works hard to appeal to students' common sense and their basic desire to make the most of their college experiences."
Barnes boasts more than 20 years of experience in the higher education world and tours across the country as a member of CAMPUSPEAK, an organization that supplies colleges and universities with relevant guest speakers and workshops.
A member of the National Speakers Association, the Farmhouse Fraternity and the Association of Fraternity Advisors, Barnes holds a bachelor's degree from Texas Tech University and a master's from Texas Christian University.
He has contributed to many publications and operates his own publishing company, TopLeader Publishing.
Barnes' talk is sponsored by the College's Health Promotion Office, the Student Development Center, the Student Conduct Office and the Vice President for Student Affairs. For more information, contact Catherine Smith, the College's health educator, in Van Hoesen Hall, Room B-1, or at (607) 753-2066.
---