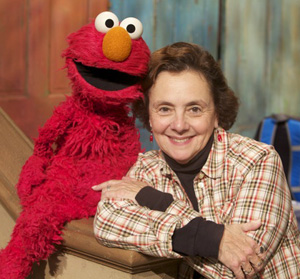 04/18/2011

Emily Perl Kingsley, an Emmy Award-winning writer for the children's television program "Sesame Street," will talk about characters with disabilities and inclusive storylines on the show on Thursday, May 5, at SUNY Cortland.
A well-known advocate for children with disabilities, she will begin at 7 p.m. in the Corey Union Function Room. "Diversity on Sesame Street" is geared to the interests of educators, future educators, parents and others. The presentation is free and open to the public.
Kingsley, the mother of a child who has Down syndrome, has worked long and hard to change negative stereotypes about people living with disabilities.
Kingsley has written several books and a television movie about raising children with disabilities.
Her essay about having a child with a disability, "Welcome to Holland," has been translated and distributed around the world.
Since she joined the "Sesame Street" team in 1970, Kingsley has won 18 Emmy Awards and been nominated for 20 more. She has introduced several characters with disabilities to the "Sesame Street" show and her son has appeared in numerous episodes.
Sponsors of the lecture include the New York State Inclusive Recreation Resource Center; Institute for Disability Studies; Teacher Professional Development Network of Central New York; Campus Artists and Lecture Series; Cortland Association for the Education of Young Children; Cortland College Foundation; SUNY Cortland Recreation Association; Lynne Parks '68 SUNY Cortland Alumni House; Inclusive Education Club; the departments of Recreation, Parks and Leisure Studies, Communication Disorders and Sciences, and Foundations and Social Advocacy; the Center for Gender and Intercultural Studies; and the Multicultural Life Office.
For more information, contact Lynn Anderson, professor of recreation, parks and leisure studies and director of the New York State Inclusive Recreation Resource Center, at (607) 753-4942 or via email.
---