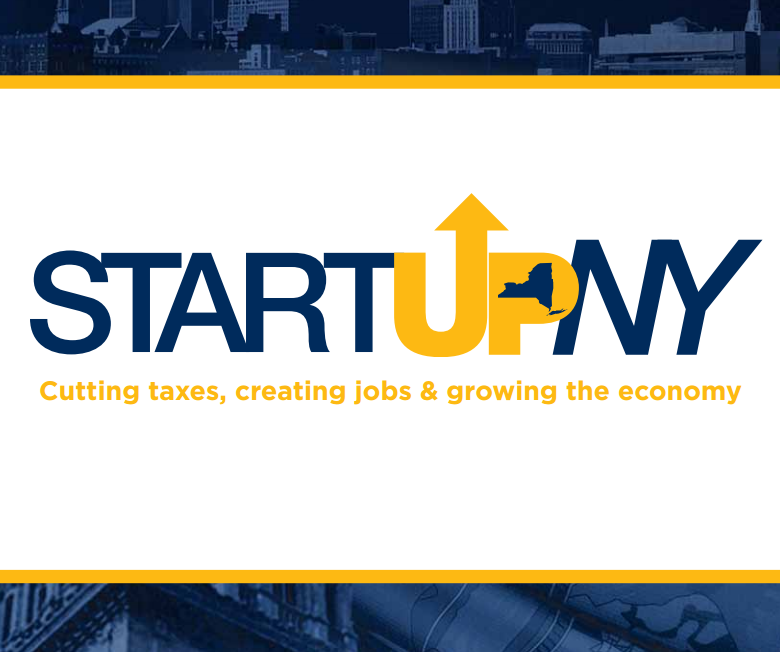 10/22/2013

The Faculty Senate is creating a committee to help make sure any business venture applying for tax breaks through SUNY Cortland under the new Start-Up New York program will operate in a way that furthers the College's educational goals.
"We need to have some say in how businesses are aligning with and furthering the mission of the College," said Distinguished Service Professor Joy Hendrick, who put forth the proposal. "We want to be proactive. We're certainly not trying to be a roadblock."
"Start-Up New York," an economic development initiative launched by Gov. Andrew Cuomo earlier this year, completely exempts from New York taxes qualified businesses that open on or near any of SUNY's 64 campuses.
To qualify for that 10-year tax break, new or expanding companies must support the academic mission of the College, either by utilizing campus research or by providing educational experiences or internships.
The new ad hoc committee will develop criteria to make sure prospective businesses align with SUNY Cortland's academic priorities and create procedures for evaluating their potential as an educational partner for the College.
The committee will include four faculty members ¾ including at least one from each school ¾ one professional staff member, one librarian and one student.
Anyone interested in serving on the committee should contact Joanne Barry, assistant vice president for Human Resources, by 4 p.m. Wednesday, Oct. 23. She can be reached at 607-753-2302 or joanne.barry@cortland.edu.
Several faculty and staff members have indicated a desire to serve on the committee, but potential representatives from among the librarian staff and student body have yet to come forward. All candidates should submit a brief statement explaining their interest and outlining the relevant experience or knowledge that qualifies them.
The Faculty Senate's Committee on Committees will evaluate the candidates and make recommendations to the full senate.
Under the Start-Up New York program, each campus works with interested businesses to apply for the benefits and submits them to the state for approval. In addition to being a good education partner, businesses must meet many other criteria, including:
Applicants must be new or expanding businesses. Companies cannot simply relocate from somewhere else in New York in search of tax benefits.
Applicants must create new jobs.
Applicants cannot be businesses that focus on retail sales, professional services like lawyers or restaurants or bars.
Applicants must be established either on campus or within a one-mile radius of the campus border. In Cortland, that would make vacant space in downtown buildings, including the College's business incubator on Main Street, eligible, as well as the former Buckbee- Mears plant.
If a business is selected for the program, it will be exempt from all state taxes for 10 years. Most of its employees also will not be required to pay state income taxes, a perk that Cuomo said has not been offered as an economic development incentive before.
---