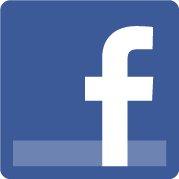 03/27/2012

Grab your camera. You've got one day left to help us find the perfect cover photo for SUNY Cortland's Facebook page.
On Friday, March 30, the College's official Facebook page will make the switch to the social network's Timeline design, which incorporates a dominant horizontal cover photo.
Students, alumni, faculty and staff are invited to share their best SUNY Cortland shots on the page's Wall from now through Wednesday, March 28.
Submissions should reflect life on the main College campus, its Raquette Lake Outdoor Education Center, Hoxie Gorge or Main Street SUNY Cortland.
One winner will have his or her work displayed as the giant backdrop for thousands of SUNY Cortland's Facebook fans to see.
The College will change the photo after a period of time, so participants will have additional opportunities to submit images in the future. Submitted photos should be 850 pixels wide and at least 315 pixels tall. The image can be repositioned, but only an 850 by 315 pixel area will be visible.
For more information, contact the College's Public Relations Office at (607) 753-2232.
---