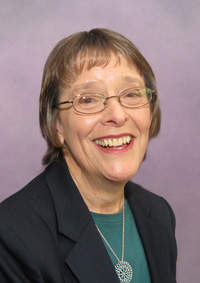 06/13/2011

Janet Wolf, who taught literature and theater at SUNY Cortland for 20 years, retired on Dec. 31. She has been designated associate professor emerita of English.
Wolf received a bachelor's degree in English and a master's degree from the University of California at Berkeley. She earned a doctoral degree from Syracuse University. In 1986, she was awarded a William Andrews Clark Memorial Library Summer Postdoctoral Research Fellowship at the University of California at Los Angeles.
A British literature and theater history scholar, she enjoyed studying William Shakespeare, the Restoration and the 18th century.
Wolf joined SUNY Cortland in 1991 as a visiting assistant professor and became an assistant professor the following year. In 2003, she was promoted to associate professor. Wolf taught courses in 18th century literature and William Shakespeare.
She directed the Central New York Conference on Language and Literature, an event sponsored by SUNY Cortland's English Department, in 1994 and 2001.
She made 29 conference presentations and wrote published articles on American playwright Tony Kushner, author John Gay, and playwright William Shakespeare and his contemporaries.
During her time at the College, Wolf was awarded two fellowships from the National Endowment for the Humanities (NEH) to participate in post-doctoral summer seminars at Emory University and Yale University.
She chaired a panel devoted to "Innovative Approaches to Teaching Canonical Texts" for the Northeast Modern Language Association from 2008-10.
Her interest in John Gay's satirical masterpiece The Beggar's Opera led her to research on 18th century political satire and baroque opera, especially the operas of George Frederick Handel.
Before she joined the College's faculty, Wolf taught at Le Moyne College, Syracuse University, St. Lawrence University and the College of William and Mary.
A resident of Manlius, N.Y., she plans to continue her research and travel internationally with her husband, Larry.
---