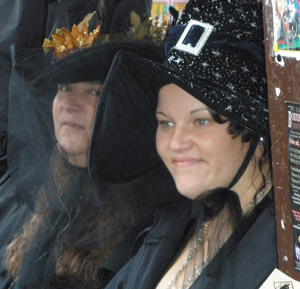 10/22/2013

The crisp, fall air whispers terrors in one's ear as it rushes by. "Crunch-crunch" sound the dying leaves under a passerby's feet. Suddenly, the whimsical scent of apple cider fills one's nostrils, and the witching hour commences.
On Wednesday, Oct. 30, the Cortland Writers Association, a Student Government Association Club, is sponsoring a Halloween reading called "The Witching Hour."
This 6:30 p.m. reading on the front steps of Old Main will be full of spooky stories that will give goose bumps. The event also will feature scrumptious treats and an undeniable Halloween atmosphere complete with candles and flashlights.
Students will be the presenters, and all are welcome to perform a unique piece or sit back and enjoy from the crowd. This event is free and open to the public. The gathering is a great way to savor a nice fall night with cider and stories, all in the Halloween spirit.
---