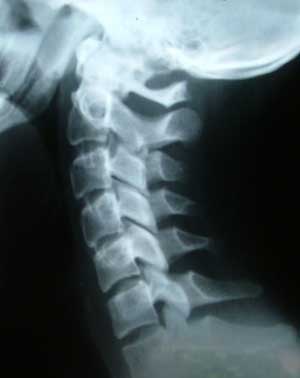 03/26/2012

SUNY Cortland will lead a sports medicine discussion that considers spine injuries and medical research during a one-day Sports Medicine Symposium on Monday, April 16.
MaryBeth Horodyski, a professor and director of research for the Department of Orthopedics and Rehabilitation at the University of Florida, will deliver the event's keynote talk, "From the Field to the Operating Room: Care of the Spine Injured Patient" at 1 p.m.
The entire program, which runs from 8:50 a.m. to 2:30 p.m., takes place in the Corey Union Function Room.
Registration for the symposium, which includes lunch, costs $25 for pre-registered members of the public and $10 for pre-registered students. Same day registration, available from 8:30 to 8:50 a.m., costs $30 for the public and $15 for students. Horodyski's keynote talk, however, is free and open to the public.
Sports-related spine injuries have continued to be a major issue in athletics. In 2010, Eric LeGrand, a football player at Rutgers University, was paralyzed while making a tackle. Three years earlier, Kevin Everett, a football player for the Buffalo Bills, injured his spine in a similar situation.
"Given the media attention that sports injuries continue to receive, it is important to bring this topic to SUNY Cortland," said Philip Buckenmeyer, an associate professor and chair of the College's Kinesiology Department. "While most of the audience will be interested in athletic training or sports-related research, anyone who's concerned with medical issues facing athletes can take something from the conference."
Patrick Donnelly, an athletic trainer in the Kinesiology Department, said several of the conference's speakers were lined up with undergraduate research in mind.
"We've made an effort to utilize speakers with different research areas and interests," Donnelly said. "Our hope is to provide students with an understanding of the value of research because it's vital for growth in the profession."
Horodyski has more than 20 years of experience in clinical research and sports injury treatment. At the University of Florida, she oversees all research activities of the Orthopedics and Rehabilitation Department, which includes supervision of five laboratories.
Her scholarly interests include spine trauma care, heat illness prevention and care, and injury prevention.
Bryan Hathaway, a physical therapist and owner of Peak Performance Physical Therapy and Fitness Center in Owego, N.Y., will kick off the symposium when he addresses "High Intensity Training Workouts for Sport Specificity" at 9 a.m.
Drue Stapleton '01, an athletic training graduate teaching assistant at West Virginia University, will discuss "Single Case Research Design in Athletic Training: An Alternative Energy Strategy for Evidence Based Practice" at 10 a.m.
Phoebe Adams Stapleton '02, a postdoctoral fellow at West Virginia University, will lecture on "I Didn't Want to Put Goals on a Treadmill" at 11 a.m.
Following lunch, Horodyski will deliver the program's keynote lecture. John Cottone, SUNY Cortland's dean in the School of Professional Studies, will offer closing remarks.
The event is funded by Bert M. Mandelbaum '75, M.D., a Campus Artist and Lecture Series grant, a small grant from the Faculty Development Center, the Kinesiology Department and the Athletic Training Program.
For more information, contact Buckenmeyer.
---