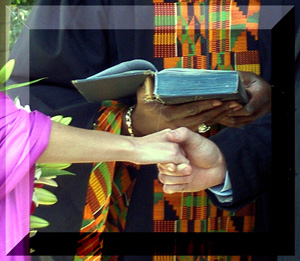 10/11/2012

A conference that seeks to create a space to rethink the boundaries of race, resistance and reason globally and at the level of lived experience will take place on Saturday, Oct. 20, at SUNY Cortland.
The "Race, Resistance and Reason: Rethinking the Boundaries" conference will be held from 8 a.m. until 5:45 p.m. with lecture sessions in Sperry Center and registration and meals in Old Main.
The event will be highlighted by two scholars, Joy James, author of books including Shadowboxing: Representations of Black Feminist Politics, and John R. Sosa, a symbolic anthropologist and ethnographic researcher in Maya communities in Yucatán, México, since 1982.
Hosted by the College's Center for Gender and Intercultural Studies (CGIS), the day-long event, in Sperry Center with registration and meals in Old Main, also will give participants a choice from among more than two dozen different speakers at three breakout sessions.
Breakout session topics will range from the colonial nature of language; the Black Power movement and Pan-Africanism; race, immigration and the Obama administration; the "diversity survival kit"; fear as the number one inhibitor of diversity; gender, sexualized bodies and physical racial stereotypes; and south-to-south migration (from Columbia and Nicaragua to Costa Rica). Many of the speakers are faculty at other SUNY or private colleges in New York state and some will come from as far away at Massachusetts, Maryland, Indiana, Minnesota, California, Brazil and the United Kingdom.
The conference fee is $15 for students and $75 for faculty, staff and the general public and includes continental breakfast, buffet lunch and conference materials and registration is required. Registration can be made until the day of the event; however, only cash or a check will be accepted on the conference day. To obtain a registration form or for more information, contact Susan Stout in the Center for Gender and Intercultural Studies at (607) 753-5784 or in Old Main, Room 122. Information is also available on the CGIS website at www2.cortland.edu/centers/CGIS.
Following registration from 8 to 9 a.m. in the Old Main Dorothea "Dottie" Kreig Allen Fowler '52 M '74 Grand Entrance and breakfast at the same time upstairs in the Colloquium, Room 220, the conference moves to Sperry Center, Room 104, where SUNY Cortland President Erik J. Bitterbaum will give the welcome.
From 9:15 to 10:15 a.m., in the same location, Sosa as featured speaker will address "Indigenous vs. Western Cultures: The Anthropological Deconstruction of the "Race" Concept."
An associate professor of anthropology who has taught in SUNY Cortland's Sociology/Anthropology Department since 1985, Sosa is himself of Maya/Mexicano ancestry, and as a fluent speaker of both Maya and Spanish has recognized substantive differences in how cultures define people and social categories. In fact, there is no "race" concept in Maya culture and language, which allows the idea of "race" as a cultural construct to be seen in stark contrast to Western "reality."
James will deliver the keynote lecture on "White Avatars, Black Cyborgs and Multicultural Mutants: A Feminist Futurist Analysis" at 1:15 p.m. in Sperry Center, Room 204.
The author of four other books in her field as well as editor of a number of anthologies on incarceration and human rights, James is curator of the Harriet Tubman Literary Circle digital repository, part of the University of Texas at Austin's human rights archives. She is the Presidential Professor of the Humanities at Williams College.
Race matters, according to CGIS co-chairs Kate Coffey and Noelle Chaddock Paley.
"In the wake of the racialized responses to President Obama's administration, Islamophobia, re-emerging orientalism, immigrant policing, and the perpetuation of poverty in our global communities of color, we call you to join us in a conversation about race, resistance and reason," Chaddock Paley said.
This conference seeks to create a space to rethink the boundaries of race, resistance and reason globally and at the level of lived experience, the organizers noted. Participants are invited to share scholarship and articulations of the tensions between: the consequences of a racialized body, a strong political identity that is tied to race, and the tensions that are experienced at the intersections of race, gender, sex, sexual orientation, class and ability.
"Equally important, we hope that this conference will serve as a space to think about the resistances to hegemonic categorization, naming and normative ideas of reason and thought that we know are inheritances of race and racialized, gendered bodies," Chaddock Paley said.
The conference is sponsored by CGIS; the Multicultural Life and Diversity Office; Campus Artist and Lecture Series; the Office of the Provost and Vice President for Academic Affairs; the Office of the Associate Provost; the Office of the Vice President for Student Affairs; the President's Office; the Student Government Association; and the SUNY Office of Diversity, Equity and Inclusion.
---