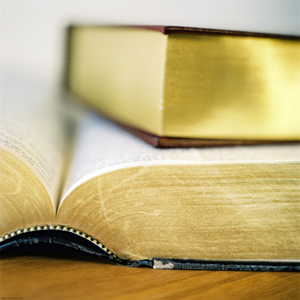 02/28/2012

Victoria Boynton, a SUNY Cortland professor who studies fundamental distinctions between gender in text, will discuss issues of identity in the works of women writers on Wednesday, March 14, at the College.
Boynton, a professor in the English Department, will present "Does a Text Have a Sex?" at 4:30 p.m. in Moffett Center, Room 2125.
Her lecture is the third talk in the 2011-12 Rozanne M. Brooks Lecture Series, themed this year on "Culture and the Written Word."
A 4 p.m. reception for Boynton precedes the lecture in Moffett Center, Room 2126. Both the lecture and the reception are free and open to public.
"We have Chick Flicks, Chick Lit, Gender Benders and Sexting," Boynton said. "Is writing gendered? You bet."
Boynton, who joined the College as a lecturer in 1978 and was appointed to professor in 2010, devotes much of her research to women in writing and literature.
"I will look at a spectrum of gender-inscription in writing, from the usual to the strange, from the cliché of gender to unusual displays of mashup gender, from indistinct sexual signatures to super-distinct instinctual parody, from Barbie as author to more rebellious bodies and post-gender possibilities," Boynton wrote in her lecture abstract. "We will play among this array of writerly identities."
She is an active participant in conferences involving teaching and writing. In 2004, Boynton received the Cortland Faculty Development Committee Excellence in Teaching Award for Incorporation of Multicultural and Diversity Perspectives in Teaching. She also was the recipient of the Rozanne M. Brooks Dedicated Teacher Award in 2005.
From 2000-11, she coordinated professional writing submissions for the College's Scholars' Day and the Writers' Retreat at Raquette Lake.
Boynton received a B.A. in English from Boston University and an M.A. in American and British fiction studies from the University of Houston. She earned a Ph.D. in rhetoric, feminist theory, American literature from Binghamton University with a dissertation titled, "S/exciting Ethos: Rhetorical Readings of Recent North American Women's Writing."
The Brooks Lecture Series honors the late Rozanne Marie Brooks, a SUNY Distinguished Teaching Professor and SUNY Cortland professor of sociology and anthropology. A SUNY Cortland faculty member for 36 years, Brooks passed away in 1997. The 2011-12 series is sponsored by a grant from Auxiliary Services Corporation (ASC) and the Cortland College Foundation.
For more information, contact the lecture series organizer and Brooks Museum director, Sharon R. Steadman, at (607) 753-2308.
---