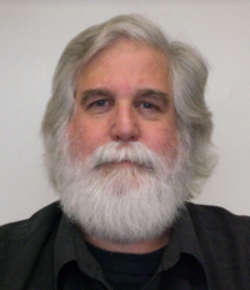 05/22/2012

John R. Driscoll, instructional support technician in the Geology and Physics Departments, will serve as president of the Cortland Chapter of United University Professions starting on June 1.
Driscoll, the current chapter vice president for professionals, will finish the term of UUP chapter President Jamie Dangler, who recently was elected to serve as UUP's statewide vice president for academics.
Following procedures for filling officer vacancies as specified in the chapter by-laws, Driscoll was selected at a May 10 meeting of the chapter Executive Board.
UUP elections for new terms of office will take place in Spring 2013 and Driscoll's duties will conclude on May 31, 2013.
He is only the second professional staff member to head the local chapter. D. Jo Schaffer, slide curator emerita in the Art and Art History Department, was the first.
It is not unusual for professionals to be UUP chapter presidents, according to Dangler. She noted that currently 16 out of 32 other UUP chapters are presided over by professionals rather than faculty members.
Driscoll joined the College in 1999, having already given 32 years of service to SUNY, most recently as executive director of the Central New York Eye Bank and Research Corporation in Syracuse, N.Y. The eye bank supplied transplant material to SUNY Upstate Medical University.
He began attending union meetings and, several years ago, was asked to fulfill a one-year, unfinished term as vice president for professionals. After completing his term, he was elected to a two-year term of office.
A Syracuse resident, Driscoll has an associate degree as an electronics technician from Northwestern Electronics Institute in Minneapolis, Minn.
---