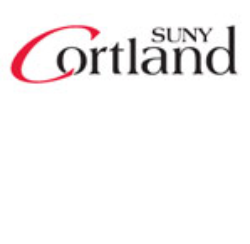 04/02/2013

Gov. Andrew Cuomo appointed Margaret Morgan Perfetti M '68, C.A.S. '89 and Joan Hudson Robinson '70, both of Homer, N.Y., to the SUNY Cortland College Council on March 6. Both women are retired educators who are active in community affairs.
The 10-member College Council has supervisory responsibilities at SUNY Cortland that include recommending candidates for appointment as College president, reviewing major operational plans for College properties, evaluating proposed budgets requests, fostering the development of advisory citizens' committees, naming buildings and grounds and approving regulations governing the conduct and behavior of students.
Perfetti, who replaces Barbara Theusen, will serve until June 30, 2017. Theusen joined the College Council for the 2005-06 academic year. Her official term ended in 2011.
| | |
| --- | --- |
| | |
| Margaret Morgan Perfetti | Joan Hudson Robinson |
Pefetti retired in 1996 as the principal at Homer High School, having served since 1989. She was vice principal at the school for five years before that.
She began her career as an English teacher at the high school from 1961 to 1984. During that time, she also performed Teacher's Association work involving negotiations, organizing and grievances.
In addition to her teaching and school administrative duties, Perfetti served as a general educational development (GED) teacher for the Board of Cooperative Educational Services from 1976 to 1989 and as a chief examiner for the New York state GED exams from 1989 to 2006.
She currently is employed as a part-time adjunct professor of English at Tompkins Cortland Community College.
Perfetti earned a bachelor's degree from University at Albany in 1960. She received a Master of Science in English Education in 1968 and a certificate of advanced studies in 1989 from SUNY Cortland. In 2002, she obtained her registered nursing license. She also has an associate's degree in nursing from TC3.
Perfetti enjoys political activism. She was the publisher for five years of her school district's newsletter.
In her community, she offered technical direction at theatrical productions.
She currently provides introductions and commentary for local community band concerts, and has facilitated a community book club.
Perfetti has five children, Patrick, Mary Ann, Timothy, Michael and Lucia.
Robinson, who replaces Walter Farnholtz, will serve until June 30, 2019. Farnholtz joined the College Council for the 2006-07 academic year. His official term ended in 2012.
Robinson taught for a year at McGraw High School before taking several years off to start a family. She later began teaching English at Homer High School, retiring from there in 2004 after 29 years.
She was adviser to The Olympian high school newspaper from 1976 to 2008, during which time student staff members won many individual plaques and awards. In 2008, the publication won the Gold All New York Newspaper rating for small schools in the Syracuse University Empire State School Press Association, which offers the second largest high school press conference in New York state.
Robinson supervised athletes and has been keeping score at Homer High School games since 1984.
She attended Auburn Community College and earned a bachelor's degree in elementary education and early secondary English (7-9) in 1970 from SUNY Cortland.
Robinson volunteers with the Cortland County Democratic Committee and has served as town chair since October 2011. Her enthusiastic participation in the party caucuses has resulted in several new Democratic candidates.
Robinson has served on the Cortland County Ethics Committee since its inception in June 2008, conducting and assessing investigations into allegations of misconduct by any Cortland County officials.
From 1999 to 2009, for the maximum two terms that she was allowed, Robinson served as a Town of Scott Zoning Board of Appeals member and secretary.
Robinson has deep local roots, having attended the one-room Glen Haven School through the sixth grade. She has served in many capacities with the Glen Haven Historical Society since 1972, including as a past vice president and a past president for two terms.
An avid reader, bowler, softball player and life member of the Homer Rod and Gun Club, she has two daughters, Susan Andre and Laura Barca, and three grandchildren.
She said she hopes to serve the College Council in many capacities but, with her teaching background, is interested particularly in helping the College interpret the governor's plans for teacher preparation.
---