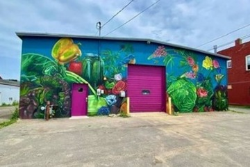 06/29/2021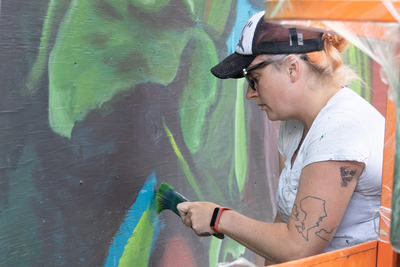 On Thursday, June 24, Nico Cathcart '08 finished painting a mural, "Bounty," on the Main Street façade of a warehouse for three Cortland businesses, Catalpa Flower Farms, Food & Ferments and Main Street Farms.
Cathcart, a Homer, N.Y. native, currently resides in Richmond, Va. and has painted murals around the nation, exploring topics including intersectional feminism and climate change.
She was recognized as an "Agent of Change" by the Virginia Museum of History and Culture in 2020 and her work is on display there, the Hermitage Museum in Norfolk, MASS MOCA and in many public places across the U.S.
"Bounty" pays tribute to local sustainable agriculture, pollinators and wildlife.
Learn more about Cathcart from her March interview with Red Dragon Tales. View more of her murals and artwork on Instagram at @nicocathcart.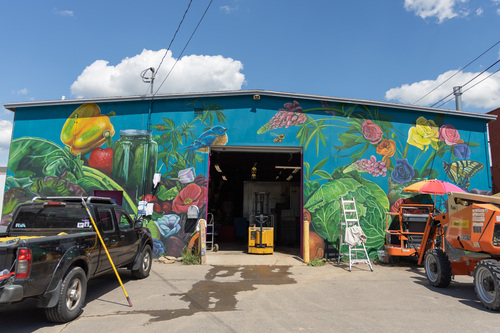 ---