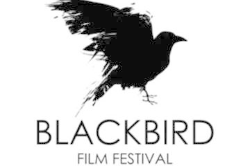 04/04/2019

The Blackbird Film Festival returns to SUNY Cortland April 26 to 28, shining a spotlight on independent filmmakers from across campus and around the globe.
A total of 83 films will be screened over the three days, including a majority from female filmmakers. The 12 screening blocks will touch on topics including "Bullies Beware," "Motherhood" and "Albany to Buffalo," which features films from upstate New York natives.
The full schedule of films is available at BlackbirdFilmFest.com.
Other blocks will focus on themes such as "Growing Up," "Love and Heartache" and "Life, Death and Family," as well as classic movie genres such as horror, action and science fiction.
Films will be screened in Old Main Brown Auditorium.
The Blackbird Film Festival also will include a number of informational and social events for filmmakers and attendees.
A filmmaking roundtable will begin at 3:30 p.m. on Friday, April 26, in the Old Main Colloquium, featuring members of the New York State Governor's Office of Motion Picture and Television Development. Filmmakers will have an opportunity to learn about tax credits, location scouting and finding stages and crew in New York.
On Friday night, BRU64 on Main Street in Cortland will host a kickoff party with music, food and drinks following the opening blocks of films.
At noon on Sunday, a Seed&Spark workshop will be held in the Old Main Colloquium. Seed&Spark is a crowdfunding platform for creators who can use the site to raise money for their projects and gain exposure to a wider audience.
These three events are free and open to the public. A number of other events are limited to those who hold filmmaker and VIP badges. A complete list of special events is available at BlackbirdFilmFest.com/2019events.
For the second consecutive year, a group of female filmmakers and Blackbird student interns will meet with local participants in the YWCA's Girls: Empowered, Motivated and Successful (GEMS) program to talk about careers in technology and media. GEMS works with teenage girls to foster leadership and smart life choices.
This marks the fourth consecutive year the Blackbird Film Festival has been hosted at SUNY Cortland. The festival had 1,801 films submitted for consideration and only 4.61 percent were selected.
The International Programs Office has helped expand the scope of the festival by awarding attendance grants to filmmakers from around the world. Last year's festival attracted creators from as far away as Australia.
Admittance to all film screenings, the filmmaking roundtable and the Seed & Spark workshop is free. A VIP pass that includes access to all screening blocks and special events is available for $20 at BlackbirdFilmFest.com/tickets.
---