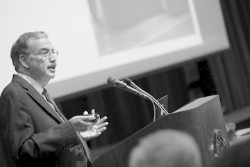 09/23/2021

Dear students,
I am reaching out to clarify your responsibilities related to COVID-19 contact tracing.
When an individual tests positive for COVID-19, the Cortland County Health Department will interview that individual about their symptoms and their recent schedule and interactions. Anyone who is identified as a close contact will be notified by a contact tracer. Close contacts are those individuals who were within six feet of an infected person for 15 minutes or more.
The best and most efficient way for contact tracing to work is if you know who your close contacts are. In class, introduce yourself to the students you are sitting next to or working with. Write down their names in your notes in case you are contacted by the county health department. It is everyone's responsibility in a pandemic to know who your close contacts are.
If you are contacted by the county health department, please know:
You must participate in the process and it is important that you are honest with your answers.
The contact tracer may call you at any time, including evenings and weekends. Their call may come from a blocked number.
Follow any recommendations given to you in this call. If you need to schedule a COVID-19 test, contact Student Health Service at 607-753-4811 or an urgent care or pharmacy.
Should you need to isolate or quarantine and miss class, contact your instructors as soon as possible. Additional advice is available online.
Contact tracing is most effective when it happens quickly, and you can help by paying attention to who your close contacts are in class, at work, and on campus.
Please continue to monitor your symptoms daily, seek testing and stay home if you feel ill. Wear face coverings when you are near others on campus. These remain important steps for us in fighting this virus.
My sincere thanks go out to you for your enormous efforts this semester.
All the best,
Erik J. Bitterbaum
President
---