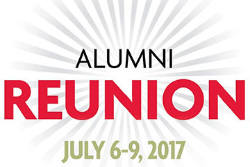 06/06/2017

This year marks the 145th anniversary of the SUNY Cortland Alumni Association.
As part of the celebration, Alumni Reunion 2017 will have more of a sports focus than previously, with a special outreach to graduates who participated on varsity volleyball and women's and men's soccer teams.
A series of games and activities are planned because athletics has proven to be a big draw for the annual gathering of graduates.
| | |
| --- | --- |
| | |
| | Today's women's varsity soccer team carries on a long tradition of competitive excellence. |
"I keep in touch with some 50 to 60 former volleyball team members," noted Joan Sitterly, emerita director of athletics, who during her 28-year Cortland career also coached women's volleyball to a phenomenal 816-234 record between 1983 and 2004.
"Lots of former athletes are teachers and their down time is the summer, so I really hope they will come back and join in the Reunion," said Sitterly, who plans to attend and hopes that many players from all eras will return to campus.
"I have such rewarding memories," said Sitterly. "I'm really excited about this because I want to listen to (alumnae) players reminisce about their volleyball experience."
As Cortland's athletics director, Sitterly oversaw a 25-sport program that perennially ranked among the most successful in the nation.
"With Title IX we began to see a lot more recruitment of women here for sports rather than simply a choice of academic discipline, said Sitterly, a 2010 C-Club Hall of Fame honoree who in December was named to the American Volleyball Coaches Association (AVCA) Hall of Fame.
"But at the Division III level they didn't get the pressure to compete for scholarships," she said. "Their reason for joining sports teams? It's called 'the love of the game.'"
Men and women athletes vying at Division III level also were able to enjoy a life off the court or field, pursuing their academic dream or social affinity, and creating a unique connection among the former varsity team members, Sitterly added.
"How I judged that is if they still coached or officiated after graduation," she said. "Many Cortland alumni are still very, very involved in their sport."
"We have always enjoyed having clubs and Greek life featured during Reunion and we are so glad that many athletic teams are encouraging their alumni to participate," said Erin Boylan, associate director of alumni engagement. "Athletics has such a long, strong history at the College and we are sure our partnership with the department will only enhance the weekend for all involved."
On Friday, the SUNY Cortland Alumni Association and Athletics Department have combined talents to create the Red and White Golf Classic. The enhanced golf tournament will be held at the Cortland Country Club and will serve as a fundraiser for both organizations.
Saturday will really be athletics' time to shine, with three games planned and a special showing of a documentary on the women's soccer team's historic journey to the national championship 37 years ago. For the games, all former team members are invited to play by just showing up.
At 9 a.m., a Women's Soccer Alumnae Game will take place on Holloway Field. At 1 p.m., the Men's Soccer Alumni Game starts at the SUNY Cortland Stadium Complex. At 3 p.m., a Women's Volleyball Alumni Game will begin inside Lusk Field House.
| | |
| --- | --- |
| | |
| | Women athletes gather round to celebrate their latest victory. |
At 3 p.m., the documentary "Cortland to Colorado: The First Women's Soccer National Championship" will premiere in Sperry Center, Room 105.
The story is SUNY Cortland legend: Crammed into two school vans, the Cortland women's soccer team traveled for 40 hours straight — 1,700 miles — from Cortland, N.Y. to Colorado Springs, Colorado in November 1980. The long voyage was a historic one for both the Red Dragons and United States women's collegiate soccer. Enjoy the premiere of the documentary, that chronicles Cortland's road to become the first national champions in women's soccer. All alumni are welcome to attend. Please watch the trailer.
Of course, the weekend's events are geared to appeal to former athletes and non-athletes alike.
Hundreds of alumni and friends will enjoy class get-togethers, parties and other activities on campus and at the Lynne Parks '68 SUNY Cortland Alumni House from Thursday, July 6, through Sunday, July 9.
To celebrate the 145th Anniversary of the SUNY Cortland Alumni Association, the weekend will offer additional enhancements.
As always, all alumni are welcome at Reunion, regardless of class year. Featured groups include the Half Century Club, comprised of alumni who graduated more than 50 years ago; the Classes of 1952, 1957, 1962, 1967, 1972 and 1992; sisters of Alpha Kappa Phi/Agonian, Sigma Sigma Sigma, Sigma Rho Sigma sorority, brothers of Gamma fraternity, Educational Opportunity Program (EOP) alumni and Women's Volleyball. The Classes of 1986, 1987 and 1988 will return as the 30th Cluster Reunion.
Reunion opens Thursday with the Class of 1967 50th Welcome Party, which takes place at the Lynne Parks '65 SUNY Cortland Alumni House Kappa (1925-1991) Alumni Lawn, and the Class of 1957 60th Welcome Party at the Parks Alumni House Dunlavey Pub.
On Friday, the Class of 1967 will depart for the Seneca Lake Wine Tour and the Class of 1957 will enjoy a wine tour and dinner at Belhurst Castle.
That afternoon, the Cortland College Foundation and President Erik J. Bitterbaum will host a special reception at the Parks Alumni House to welcome all Red Dragons and to thank the Reunion Committee members. A Red Dragon Trivia Night will take place in the Parks Alumni House Dunlavey Pub and the Class of 1967 will celebrate their 50th Reunion with a dinner in the beautiful gardens at the Parks Alumni House. The Half Century Club will again enjoy their dinner in Corey Union Caleion Room, and a musical, "La Cage Aux Folles," at Cortland Repertory Theatre (tables will be reserved for Classes of 1952 and 1962). Also Friday, reunion featured groups will host various welcome parties on campus and around town.
Saturday's events include classes offered by graduates for alumni, guided tours of the campus as well as the Parks Alumni House, the Student Life Center and a Hoxie Gorge Natural History hike.
The SUNY Cortland Alumni Association will present its highest honor, the Distinguished Alumni Award, to three graduates; its Distinguished Young Alumni Award to one graduate; and its Distinguished Volunteer Award to one individual during the Alumni Reunion 2017 luncheon. The luncheon begins Saturday at noon in the Corey Union Function Room and honors reunion classes and the award recipients, including:
Peter Kachris '56, who transformed his difficult boyhood through a SUNY Cortland education, subsequently became a master at turning failure into success at schools and school districts around New York state and later in Missouri.
Carlos N. Medina '78, a prolific and transformational leader with a growing national and international reputation in the fields of executive leadership, higher education administration and diversity management, currently is vice chancellor and chief diversity officer for the State University of New York.
Ret. Lt. Colonel Flossie Bell-Lomax '86, M '94, C.A.S. '96, an almost 30-year Army veteran, was honored for her administrative prowess both during Operation Iraqi Freedom and Operation Enduring Freedom.
The 2017 Distinguished Young Alumnus Award recipient is:
Jude Anasta '09, an innovative digital technology entrepreneur, has founded a number of companies, including the creative social media application Madhat, Inc.
The 2017 Outstanding Alumni Volunteer Award recipient is:
Carl Gambitta '63, M '66, C.A.S. '73, has served on the Alumni Association Board for more than 40 years and has been a tireless behind-the-scenes advocate for SUNY Cortland's graduates.
Immediately following the luncheon, the fun shifts downtown. For the eighth time, alumni can participate in Cortland Downtown Partnership's Taste of Downtown and Sidewalk Festival. Participants will enjoy food and beverage samples from numerous city eateries. The Nu Sigma Chi Legacy Fund will again underwrite an All-Greek Reception at the Parks Alumni House. The Half Century Club President's Reception will be hosted by Erik J. Bitterbaum in the Dowd Fine Arts Gallery.
Saturday evening all reunion attendees are invited to the Parks Alumni House for Brews and Barbecue. Brews and Barbecue will offer a selection of barbecue fare, a DJ playing tunes from all eras and a photo booth featuring decades props.
A series of Young Alumni Reunion Day (YARD) events — geared for recent graduates from the past 10 years — are scheduled for that day. Activities will include an Ignite breakfast, recreation time at the Student Life Center, complimentary beverage at the Cortland Beer Company and an invitation to join all classes for Brews and Barbecue.
On Sunday, a farewell breakfast for all classes is scheduled for 9 to 10:30 a.m. in the back gardens at the Parks Alumni House.
The campus community is encouraged to attend Alumni Reunion 2017. For more information, contact Alumni Engagement at 607-753-2516 or visit the website at RedDragonNetwork.org/reunion.
---