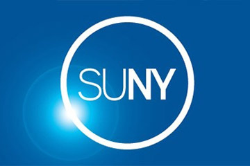 05/07/2019

Three SUNY Cortland faculty members will receive the prestigious State University of New York Chancellor's Award for Excellence during the 2019 Undergraduate Commencement ceremonies on Saturday, May 18, in the Park Center Alumni Arena.
The honorees are:
Carolyn Bershad, director of Counseling and Wellness Services — Chancellor's Award for Excellence in Professional Service
Kathleen Lawrence, professor in the Communication and Media Studies Department — Chancellor's Award for Excellence in Faculty Service
Donna West, professor in the Modern Languages Department — Chancellor's Award for Excellence in Scholarship and Creative Activities
The Chancellor's Awards provide system-wide recognition for consistently superior professional achievement and encourage the pursuit of excellence at all 64 SUNY campuses. Each campus president submits nominations, which are reviewed by the SUNY Committee on Awards.
This year's SUNY Cortland award winners are profiled below:
Carolyn Bershad
As director of Counseling and Wellness Services, Bershad has significantly expanded her office's outreach to SUNY Cortland students.
She provides leadership for the Counseling Center, Education and Wellness Services and Substance Abuse Prevention. Under her stewardship, student usage of counseling services has expanded substantially, including individual and group therapy, crisis intervention, consultation, training programs, research and educational programming and outreach. Bershad also has led accreditation efforts for the Counseling Center to ensure compliance with the highest standards.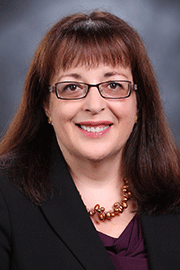 She has taken on tasks outside of her job responsibilities. Bershad co-chairs the Jed Campus Task Force, a suicide prevention initiative, and is a key member of the Behavioral Assessment Team, a campus-wide intervention group that addresses issues of students in distress.
She has made time to deliver presentations that positively impact the campus community, speaking with faculty and staff in Advisement and Transition, Academic Support and Achievement, Alumni Engagement, Residence Life and Housing and the English Department, among others. Bershad's efforts make campus and the greater Cortland community a safer and better-informed place.
"I know that Carolyn is motivated through both her passion for assisting students and her desire to have a lasting positive impact in the lives of the students she works to support," said Associate Vice President for Student Affairs Chris Kuretich. "Carolyn has been tireless in those efforts. She is a valued member of our campus community and I believe we are better off today because of the work she has undertaken and the impact she has made."
Bershad's focus on data-driven decision making has benefited colleagues and students across the nation, as she is a highly regarded expert in mental health counseling, behavioral assessment, crisis intervention, testing and assessment and educational programming. For nearly two decades, she has actively participated in the American College Personnel Association (ACPA), the American Psychological Association and the Association of University and College Counseling Center Directors (AUCCCD). She currently serves on the AUCCCD Survey team and is past chair of ACPA's commission for counseling and psychological services.
"Dr. Bershad also brought innovation and creativity to her role as chair," said Susan Stock, dean of Counseling/Advising/Transfer Services of the College of Lake County (Ill.). "In particular, she spearheaded the offering of webinars to the broader membership of the Commission, so those who could not attend the national convention could participate in valuable continuing education."
Bershad has presented at numerous national conferences and at statewide seminars and local symposia, including serving as lead presenter at a SUNY-wide drive-in training session called "Best Practices and Cutting-Edge Guidance on Addressing Students of Concern: Behavioral Assessment Team Simulation."
She joined SUNY Cortland in 2012. Bershad holds a Ph.D. in counseling psychology from Pennsylvania State University, earned master's degrees in cultural anthropology and Asian studies from the University of Hawaii and received her bachelor's degree in Chinese studies from Binghamton University.
Kathleen Lawrence
Lawrence's commitment to SUNY Cortland extends far beyond her role as professor in the Communication and Media Studies Department.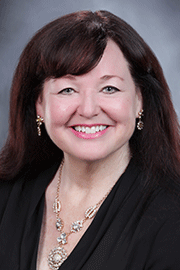 In her 26 years at the College, Lawrence has been engaged in service activities across campus and her leadership skills have enhanced the educational experiences of students and colleagues alike. She has been an advocate for gender equality, serving terms as director of the Center for Multicultural and Gender Studies and coordinator of Women's Studies.
She has served on 31 College-wide committees, chaired the Faculty Senate for four terms and also represented faculty as an active contributor to the Middle States Self-Study Steering Committee.
"Her commitment to SUNY Cortland, and specifically faculty governance, is well beyond any other professor I have seen or worked with," said Maggie Divita, associate professor in the Health Department. "She was an excellent chair, leading with strength, character and knowledge. She also worked hard to engage junior faculty and promote faculty governance as key at SUNY Cortland."
Lawrence has served on College-wide committees including the Long-Range Planning Committee, the Undergraduate Advising Committee, the Educational Policy Committee, the Faculty Development Committee and the Institutional Planning and Assessment Committee. She also was active on the Commencement Committee for more than a decade, contributing ideas and participating as mace bearer, floor marshal and reader.
The co-founder of Planet of Women for Equality and Respect (POWER), Lawrence received recognition for excellence in the incorporation of diversity and/or multicultural perspectives in teaching. She contributed to the campus chapter of Phi Kappa Phi as president for two years and also was the chapter representative to the national body.
Lawrence also has been an advocate of education and awareness of health issues. She has worked to push students to study abroad and assisted Students Against Destructive Decisions and Video Club fundraisers as well as supporting organizations that assist children with cancer and cancer research fundraising. Lawrence has been a member of the board of directors for the Cortland YWCA and the Cortland College Childcare Center and has organized many creative service projects that link students with the local community. She has been invited to speak at the Cortland Regional Medical Center and the Rotary Club.
At SUNY Cortland, she coordinated and organized the "Barbie Conference" in 1997 and the "Barbie and Ken Too Conference" in 1998, both of which garnered national and international attention. She has been an expert on gender issues for national and international media outlets.
In the Communication and Media Studies Department, Lawrence has developed six new courses, a new concentration and a new degree program.
Lawrence was recognized with a Chancellor's Award for Excellence in Teaching in 2009. She has received national recognition for outstanding academic achievement as well as campus awards from student groups for her dedicated assistance to their activities.
Donna West
West, whose specializations in Spanish, linguistics and cognitive developmental psychology have provided a unique grounding for her teaching and scholarship, is being honored as a highly respected global leader in cutting-edge interdisciplinary research.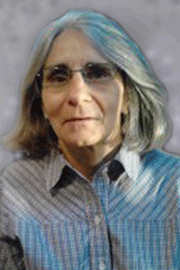 West has earned master's and doctoral degrees in linguistics from Cornell University and a bachelor's degree in Spanish from Roanoke University.
Much of her research involves the intellectual movement advanced by American philosopher, logician, mathematician and scientist Charles Sanders Peirce, considered by many to be "the father of pragmatism." Peirce, who lived from 1839 to 1914, was at the center of the debate among logical positivists and proponents of philosophy of language that dominated 20th century Western philosophy.
Employing as a foundation the theories of Peirce, West is able to draw connections among these areas leading her research in broad and innovative directions. Through her interdisciplinary approach to scholarship, West has earned a well-deserved international reputation as a noted authority in the field of Peircean theory semiotics.
West is the author of a large volume of published research, including one monograph, one co-edited book, 11 peer reviewed book chapters, 32 articles in peer-reviewed journals and nine articles in peer-reviewed conference proceedings volumes. Currently she has seven other submissions under review.
Her articles have appeared in prestigious peer reviewed journals spanning several fields, including The American Journal of Semiotics, The Journal of Psycholinguistic Research,Cognitive Semiotics, The Canadian Review of Philosophy, Philosophy and Science, Journal of Language Cognition and Semiotica.
In addition, West has presented more than 40 papers as author or co-author at national and international conferences, including in Brazil, Lithuania, Estonia and China. She serves on major editorial boards in her field, including The SSA Annual: Semioticsand the Public Journal of Semiotics.
Among her formal recognitions, West was elected to represent the United States on the International Association of Semiotic Studies Board and was appointed as a Founding Advisory Board Member, Deely/Maritain Memorial Chair in Philosophy and Semiotics, St. Vincent's Archabbey and College, in Latrobe, Pa.
She joined the College's Modern Languages Department in 2004 as an assistant professor and was promoted to professor in 2015.
She has taught undergraduate Spanish courses in Beginning and Intermediate Spanish, Advanced Conversation, Advanced Composition, Linguistics, Advanced Grammar and Cinema; and graduate courses in Linguistics, Language Pedagogy, and First and Second Language Acquisition.
---