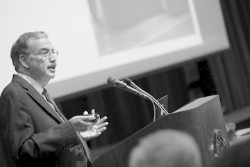 01/22/2021

Dear students,
I know that many of your favorite activities have been limited since the start of the pandemic and I recognize the Student Life Center is a crucial part of your Cortland experience. It is an important source of your physical and mental well-being.
I wanted to share the following updates about the Student Life Center and other activities:
The Student Life Center will reopen at 6 a.m. on Wednesday, Jan. 27, on a limited schedule with reservations required. Normal hours will resume Monday, Feb. 1. Recreational Sports will send more details next week.
The facility's policies from the fall semester will continue. All students, faculty and staff members must reserve a time slot through the online reservation system and follow safety measures such as physical distancing and wearing a face covering.

Welcome Week activities start Wednesday, Jan. 27, and continue through the first week of classes. Learn more online and check the Cortland Connect events page, the SUNY Cortland Campus Calendar and the Cortland Nites Instagram for upcoming events.
I also want to include these reminders about testing and arrival:
The Spring 2021 Guide and the COVID-19 tab in myRedDragon are important sources of information. All students must complete a daily screening each day starting now, before they come to Cortland. All students also must submit prearrival test results through myRedDragon.
Campus residents must schedule their move-in date and time through the Housing tab on myRedDragon by Sunday, Jan. 24, at 11:59 p.m. You automatically will be enrolled in surveillance testing based on your selected move-in date.
Students who live off-campus should register for surveillance testing online through the COVID-19 tab in myRedDragon. Off-campus students are expected to test Jan. 25 to 31.
Please understand that all safety policies and expectations from the fall semester remain in place. The Student Life Center will remain open only if we can ensure the health and safety of the campus community. You must continue to be vigilant on and off campus to prevent the spread of COVID-19.
I hope that you are healthy and that you enjoy the final week of your well-deserved winter break. Please continue to be safe.
All the best,
Erik J. Bitterbaum
President
---