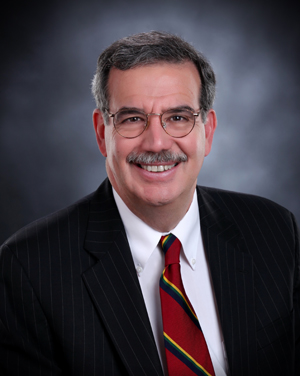 04/10/2012

Lindsay Abbott, a nationally recognized SUNY Cortland lacrosse player from Onondaga Central High School, could probably play just about anywhere she wants; including many Division I schools.
But Lindsay, a three-time All-America player and the College's all-time leader in goals, points and assists, says that she's never thought about transferring from Division III SUNY Cortland.
"People tell me that I could have played Division I lacrosse. But honestly, the experience that I had at Cortland, I wouldn't trade it for anything," Lindsay said. "I wanted to stay at Cortland the entire time."
Those sentiments mean a lot to me, both as president of SUNY Cortland and as a member of the Division III Presidents Council, which I was named to in December. I know that similar feelings are shared by student-athletes among all 442 college and university campuses that host NCAA Division III athletics. It is a division with no scholarships, relatively few headlines and no illusions about professional sports careers. At this level of competitive college athletics, students participate for no reason other than they simply love the game.
At SUNY Cortland, we are very proud of our national reputation for athletic excellence. Our athletic program is one of only five programs in the United States to rank among the top 20 in Division III every year since the Director's Cup standings began in 1996. SUNY Cortland athletics has placed first in the State University of New York Athletic Conference Commissioner's Cup Standings every year except one since 1997.
We are even prouder of the larger role that the College played in shaping the lives of thousands of well-rounded and high-achieving young men and women. In Division III institutions like Cortland, athletics is just one of the many educational activities students are encouraged to experience.
This year, the NCAA's largest, yet least heralded, division is holding its first-ever recognition week. From Monday, April 9, through Sunday, April 15, colleges across the nation will hold events promoting the Division III philosophy of equally valuing academics, athletics and involvement in co-curricular and extracurricular activities.
At SUNY Cortland, each day on our Facebook page we will highlight a different student-athlete who exhibits the type of well-rounded balance and dedication to excellence that Division III sports promote.
We want to show our pride in champions like Alyson Dalton, a two-time All-America cross country runner from Sherrill, N.Y. Alyson knew of Cortland's storied athletic history from her father, Mark, a former Red Dragon swimmer. And she knew that
competing for a Division III school like Cortland would allow her to achieve personal goals that may have been out of reach on the Division II or Division I stage.
"At Cortland, I knew I could run well and be a big fish in a little pond, not the other way around," said Alyson, a senior who has been accepted into the physical therapy program at SUNY Upstate Medical University.
In Division III, students don't limit their goals to the track, swimming pool or playing field.
Michael Tota, captain of SUNY Cortland's undefeated and nationally second-ranked men's lacrosse team, became the eighth player in program history to surpass 200 career points, and he did it while maintaining a 4.06 grade point average. The senior business economics major was also deeply involved in undergraduate research. He recently won both a prestigious SUNY Chancellor's Award for Student Excellence, and distinction for having the highest grade among all Phi Kappa Phi honor society members in SUNY Cortland's School of Arts and Sciences.
"It's all about time management," Tota said. "If you're willing to get ahead, life as a Division III student-athlete should be rewarding and manageable."
Abby Martin, a two-position softball star from Oswego, N.Y., transferred from Division I Monmouth University to be closer to home. At SUNY Cortland, she found a softball team that was both a national championship contender and an enjoyable outlet that let her grow as a person.
"At my old school, it was all business," Martin said. "Here at Cortland, we play because we want to, because we love it and we share a love for the game."
Erik Bitterbaum
President, SUNY Cortland
Board member, NCAA Division III President's Council
---