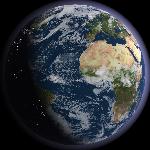 10/09/2012

SUNY Cortland is inviting its entire campus community to celebrate diversity, equity and solidarity at its Unity Celebration on Tuesday, Oct. 23.
The event, which is free and open to the public, begins at 5 p.m. in the Corey Union Function Room.
The deans of SUNY Cortland's three schools — John Cottone, from the School of Professional Studies; Andrea Lachance, from the School of Education; and Bruce Mattingly, from the School of Arts and Sciences — will serve as hosts.
The celebration aims to recognize students, faculty and staff members who "promote social justice, fight inequity and oppression, and ensure that SUNY Cortland is a community where we are all welcomed and valued."
Sponsors include the College's Affirmative Action Committee, the Multicultural Life and Diversity Office, and the offices of the President, the Provost and Vice President for Academic Affairs, and the Vice President for Student Affairs.
For more information, contact the Multicultural Life and Diversity Office at (607) 753-2336.
---