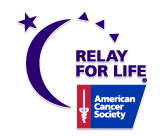 04/10/2012

There was only one thing left to do for SUNY Cortland's Relay for Life organizers after the College's 2011 event raised roughly $45,000 for the American Cancer Society: set their sights on $50,000 in 2012.
Four senior organizers are aiming to set a new College record through the all-night event, which will be held from 6 p.m. on Saturday, April 14, to 6 a.m. on Sunday, April 15, in the Park Center Alumni Arena. Organized by the Colleges Against Cancer student group, there is a $20 registration fee for participants.
"In honor of the American Cancer Society's 50th anniversary, our theme this year is birthday," said Stacey Ulrich, a speech and language disabilities major from Elma, N.Y., and a four-year member of Colleges Against Cancer.
Last year, Colleges Against Cancer met its Relay for Life fundraising goal of $35,000. The event itself pulled in another $10,000.
This year, Ulrich and three of her fellow organizers, Briana Bonn, a childhood education: social studies major from East Aurora, N.Y.; Greta Tomaschke, a childhood education major from Colden, N.Y.; and Alyssa Tyson, a speech and hearing sciences major from North Massapequa, N.Y., are hoping that a venue change creates a buzz among students.
"With a change in venue from Lusk Field House to the Alumni Arena, we are hoping to attract more students with new stage and audio capabilities," said Tomaschke, the president of Colleges Against Cancer.
The 12-hour event will feature performances from the Cortland Dance Company, the Rock and Blues Ensemble and Kickline. There also will be an inflatable television on display, which was purchased by SUNY Cortland's Education Club and the College's Student Activities Board.
"We really want people to stay the entire time," said Bonn, the treasurer of Colleges Against Cancer.
She mentioned activities this year include a pudding eating contest, sumo wrestling, Zumba and the popular "Just Dance" video game.
A week after the event, a survivors brunch will be held Sunday, April 22, from 10 a.m. to noon in the Park Center C-Club Hall of Fame Room to celebrate cancer survivors in the local Cortland community.
To join the College's Relay for Life efforts, or for more information, visit the 2012 SUNY Cortland Relay For Life website.
---