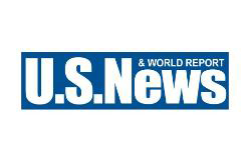 09/09/2014

SUNY Cortland has once again been listed among the nation's best colleges in annual rankings by two separate, nationally respected publications: U.S. News & World Report and Money magazine.
Cortland ranked 70th among masters-degree-granting institutions in the North region of U.S. News & World Report's 2015 Best Colleges edition. That's consistent with last year's ranking and improved from its 2013 ranking of 79.
This summer, SUNY Cortland was ranked in the top 20 percent of 1,500 colleges reviewed by Money magazine in its annual listing of institutions that provide the best education for the cost.
Both magazines use a mix of different factors in compiling their rankings, including graduation rates, admission selectivity, tuition and educational debt.
"We are very proud of our institution and the educational experience we offer our students," SUNY Cortland President Erik J. Bitterbaum said. "We strive to make sure our students have every opportunity to reach their goals, and it is always gratifying when an outside organization recognizes that quality of effort."
SUNY Cortland's six-year graduation rate of 69 percent is one of the highest in the SUNY system. Its "success rate" — a measurement SUNY uses to track persistent students who remain enrolled at Cortland or another institution after six years — is 92.6 percent, the highest of any SUNY comprehensive college.
SUNY Cortland did well relative to other SUNY institutions — Money magazine's survey ranked only the research campuses of Binghamton University and the University at Albany higher — but most of SUNY's 64 colleges and universities did very well relative to similar schools nationwide.
"Again this year, we are proud to see so many of our SUNY campuses recognized as being among the best nationally by U.S. News and World Report," said SUNY Chancellor Nancy L. Zimpher. "In every community across New York state, SUNY colleges and universities like SUNY Cortland offer students top-quality degree programs and applied learning opportunities that prepare them for success in today's 21st-century global economy. "
---