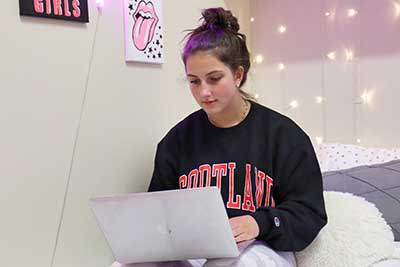 All of our residence halls are equipped with both an ethernet and wireless Internet connection. All residents will need to register and create an account with GIG Telecom.
SUNY Cortland ResNet
SUNY Cortland has partnered with GIG Telecom to provide your residential network (ResNet). All residence halls have reliable, high-speed access to the Internet with 24/7 customer support.
Residential students can connect to CortlandResNet by selecting CortlandResNet and typing in the following password: RedDragon1868! From there you will need to register your device, please see the ResNet guide (PDF) for more information.
For CortlandResNet support, contact the GIG Telecom helpdesk at https://www.gigtelecom.com/cortland, via phone at 888-970-1180, or email at support@gigtelecom.com.
SpectrumU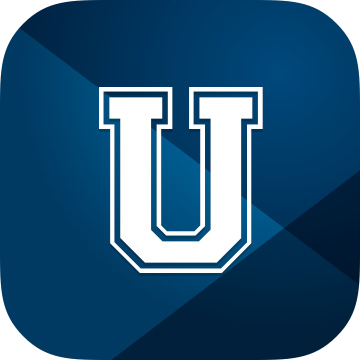 SUNY Cortland has recently partnered with Charter Spectrum to offer the SpectrumU service to all residential students. SpectrumU is a video streaming service that delivers live TV with news, sports and entertainment in addition to on-demand television shows and movies to iOS and Android mobile devices, tablets, laptops, and desktops over SUNY Cortland's CortlandResNet.
Accessing SpectrumU App
Start by ensuring your device is connected to CortlandResNet. If you are using a mobile phone, ensure Wi-Fi is enabled as the SpectrumU app will not function when a device is only connected to cellular data. You can download the app to your devices or access through a supported browser.
Once you access the app you'll be redirected to the myRedDragon login window where you will use your Cortland credentials to access the streaming service.
SpectrumU is supported on the following devices:
iPhone, iPad or iPod touch running iOS 12 or above
All major Android smartphones and tablets running Android 5.0 or above
Kindle Fire Phone, all Kindle Fire models except for the 1st generation model
Personal computers running Windows 8.1+, Windows 10 or Mac OS 10.12+.

Supported browsers Firefox, Chrome, Safari, MS Edge
Accessing SpectrumU Support
There are two ways you can locate the support information:
When using the app:

From the My Library screen, tap the gear icon to access Settings.
From there, tap "Support"
Our help desk contact information will be displayed.

When using SpectrumU on a web browser:

Click "Support" at the top right of the page.