Access The Housing Portal
All housing processes will take place in The Housing Poral page via myRedDragon. To access anything housing-related, complete the following steps:
Log in to your myRedDragon.
Select the "Student" tab.
Under Residence Life and Housing select "Housing Process and Information."
Fill Out Your RSP Form
Select Forms.
Choose "Room Selection Process Form."

If you are eligible and planning to live off campus next year, choose the "Release From Housing for Fall 2021" form.

Read and sign the Room and Board License.
Complete page one: roommate matching questionnaire and housing questions; once done, click Continue.
Complete page two: building preferences (to be used if you do not want to choose your own room); once done, click Continue.
Review the confirmation page.
The main page of The Housing Director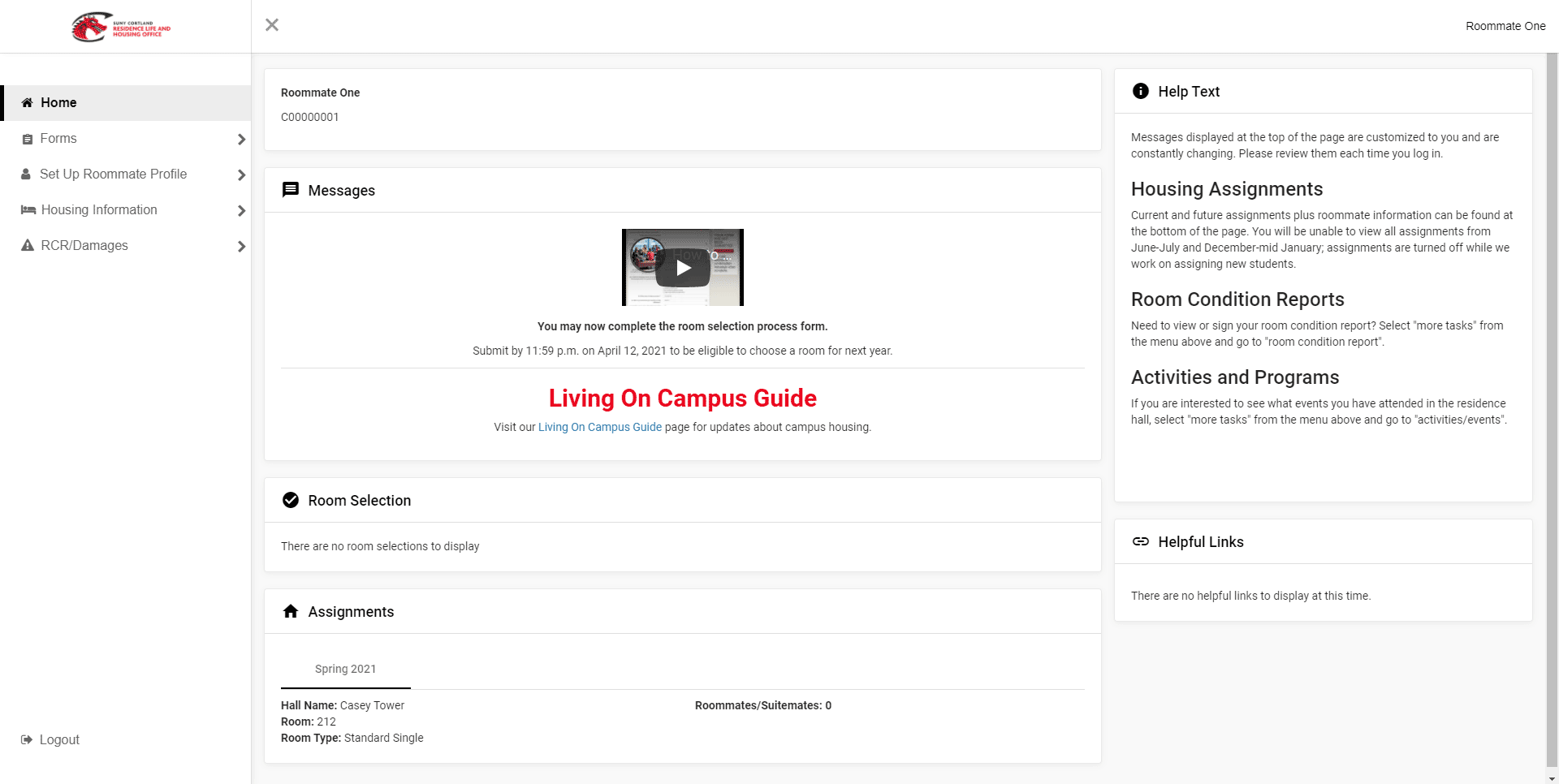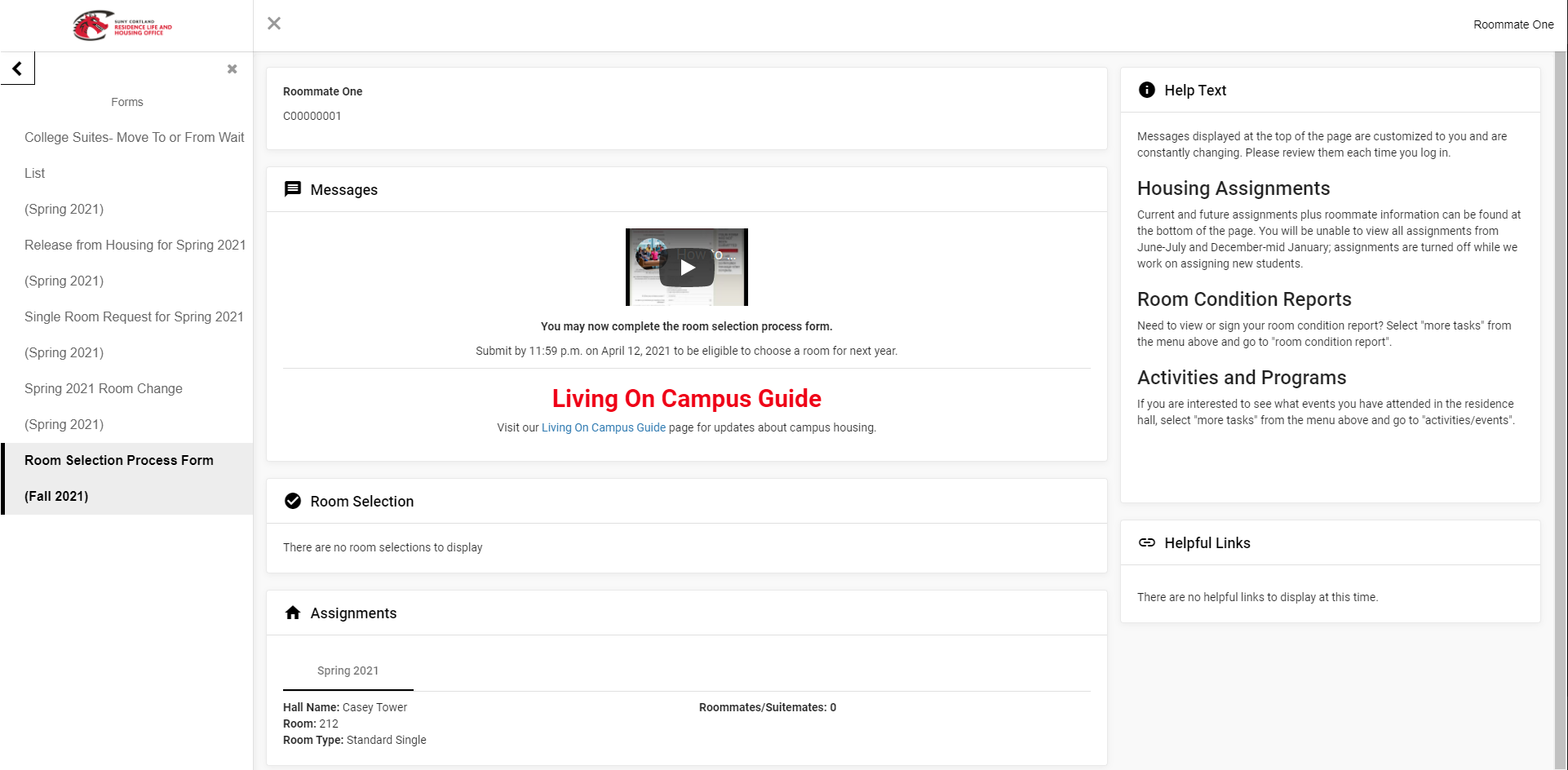 Step 1: View and sign the Room and Board Policies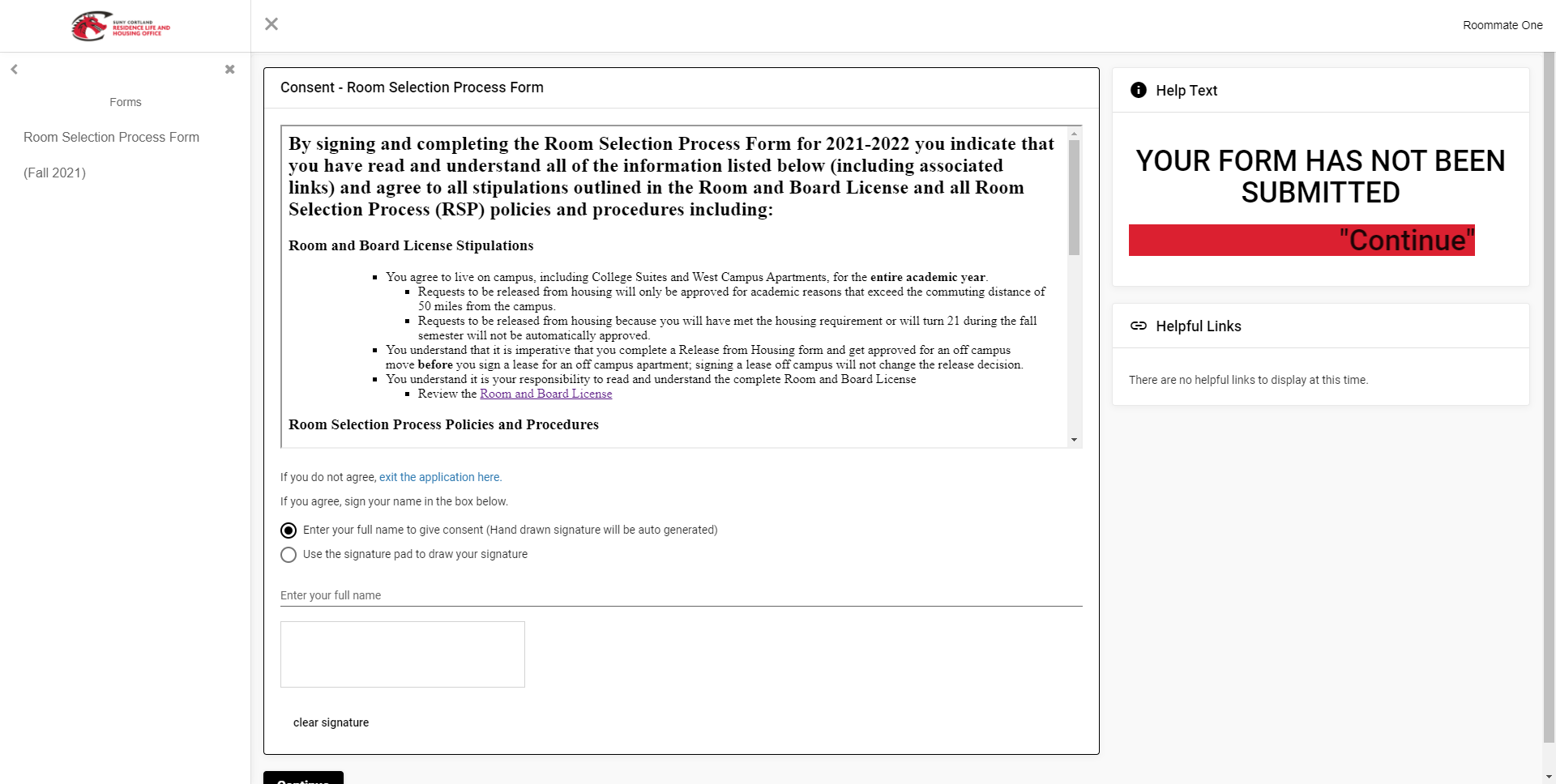 Step 2: Answer the questionnaire (roommate matching questions, preferences and other information).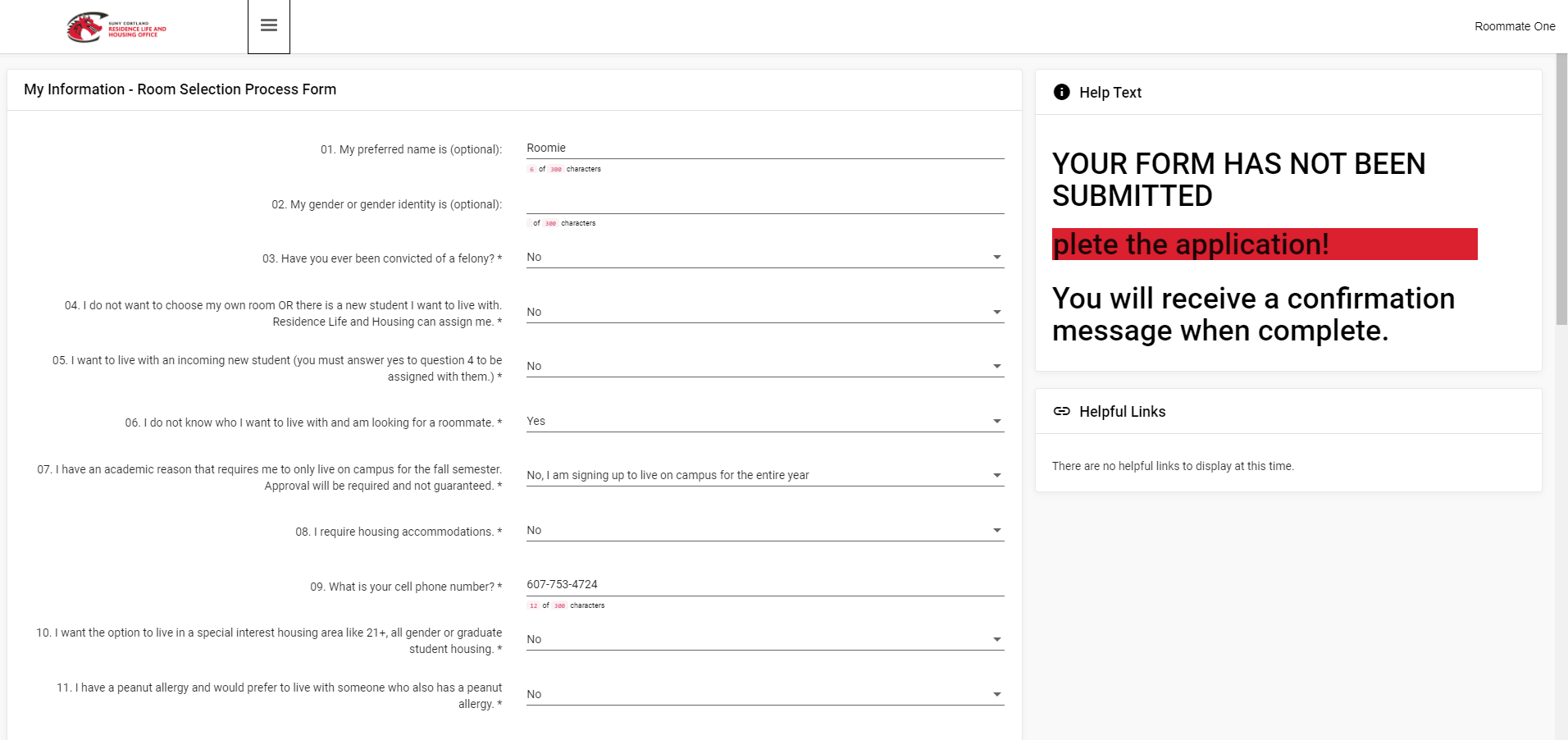 Step 3: Receive your confirmation page; you may now revisit your form to edit it at any point during the semester. After April 12, you will not be able to make changes to your special interest preferences.