Access The Housing Portal
All housing processes will take place from The Housing Portal. To access anything housing-related, complete the following steps:
Log in to your myRedDragon.
Select the "Student" tab.
Under Residence Life and Housing select "Housing Process and Information."
Complete Your Roommate Profile (optional)
Choose "Set Up Roommate Profile" and then "Roommate Profile."
To allow others to search for you in the advanced roommate search, keep your profile public; otherwise, make it private.
Set up your contact preferences.
Complete My Profile

Profiles must not contain language that is discriminatory or harassing in any nature.
Form Your Roommate Group
For residents looking to participate in the Red Track, you will be required to choose a roommate to select a room with. If you do not know who you would like to live with, you will have an option to search for others (using the roommate search system) or you can opt for the White Track.
Choose "Housing Information" and select "Roommates/Suitemates."
Select a roommate:

Know who you want to live with? Search with their name in the simple roommate search.
Not sure who you want to live with? Complete the advanced roommate search.

Send a request to the person(s) you want to live with. They will need to accept or decline. View your roommate requests.
Continue with these steps until you have the desired number in your group (up to a total of six individuals.)
The Housing Poral landing page: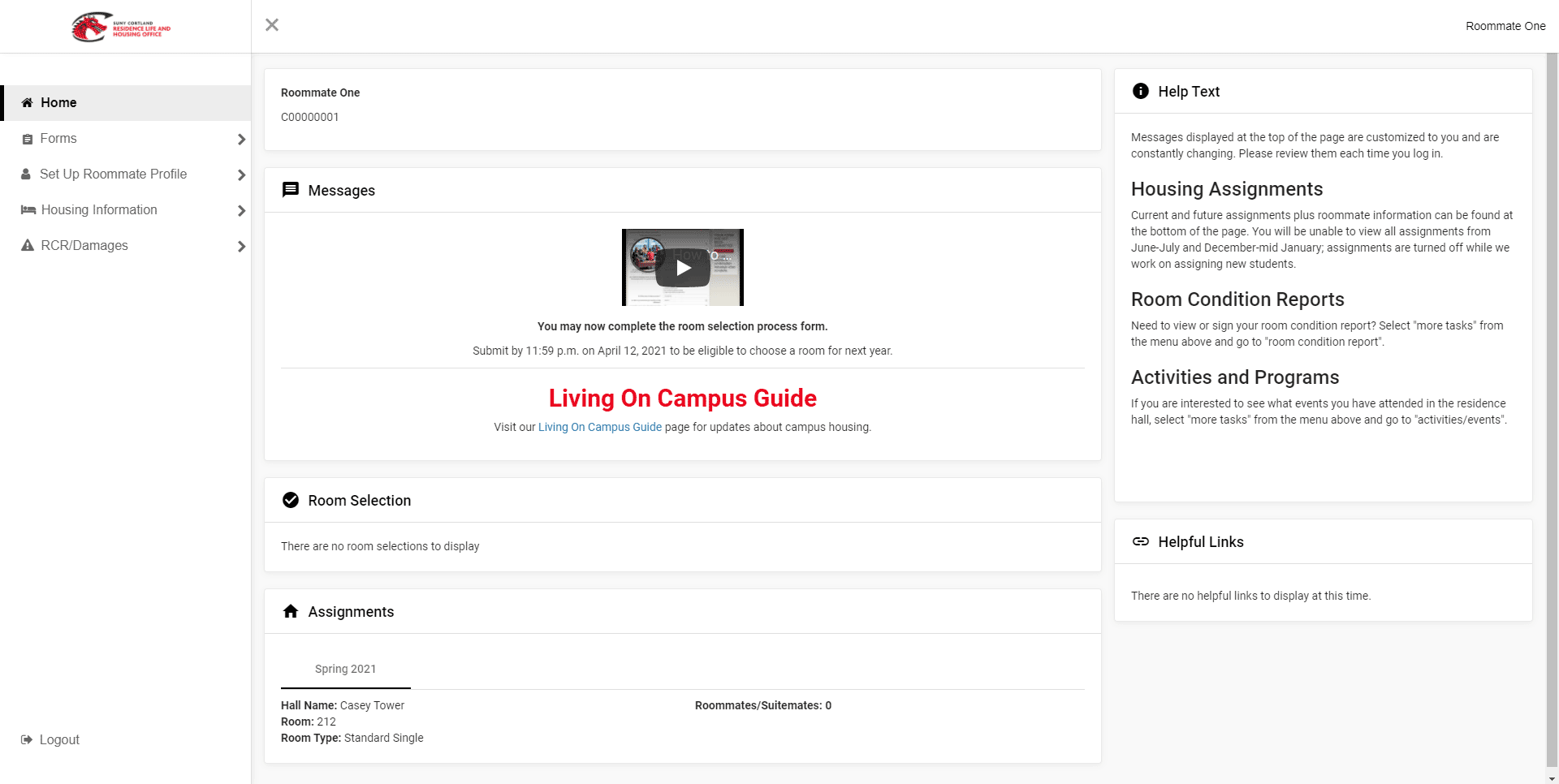 Complete your roommate profile (optional, but recommended if you do not know who you want to live with)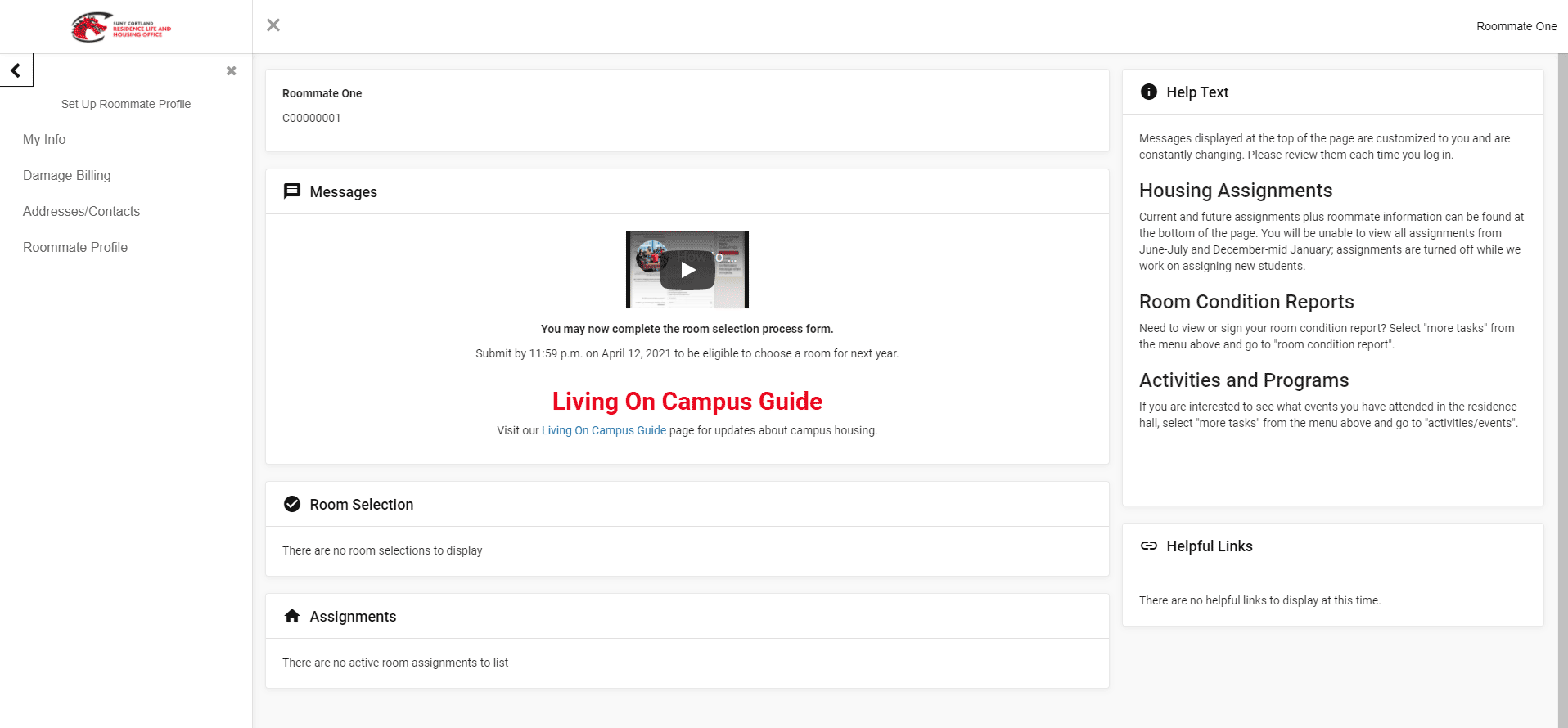 If your roommate profile privacy is set as "Do NOT display me" then you will be excluded from the roommate searching system.

Search for your roommate

Reminder: you're selecting for the fall 2021 term so you will need to select "Fall 2021" each time you access the roommate searching system.

If you know who you want to live with:
The easiest way to find your roommate(s) is to search by first or last name. You can narrow your search by using first and last name or SUNY Cortland emails. You will need to press "Begin Search" to initiate the roommate searching process.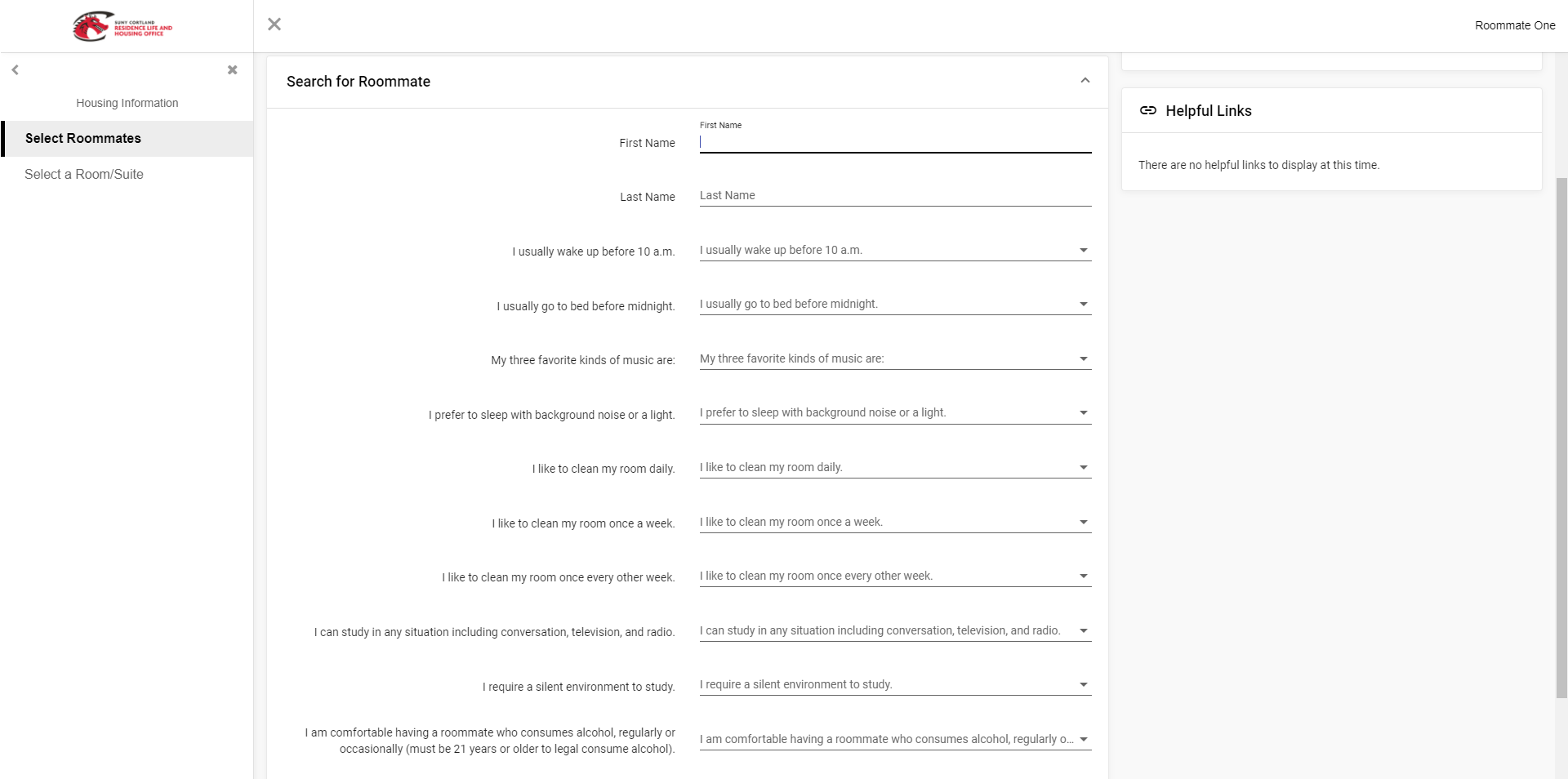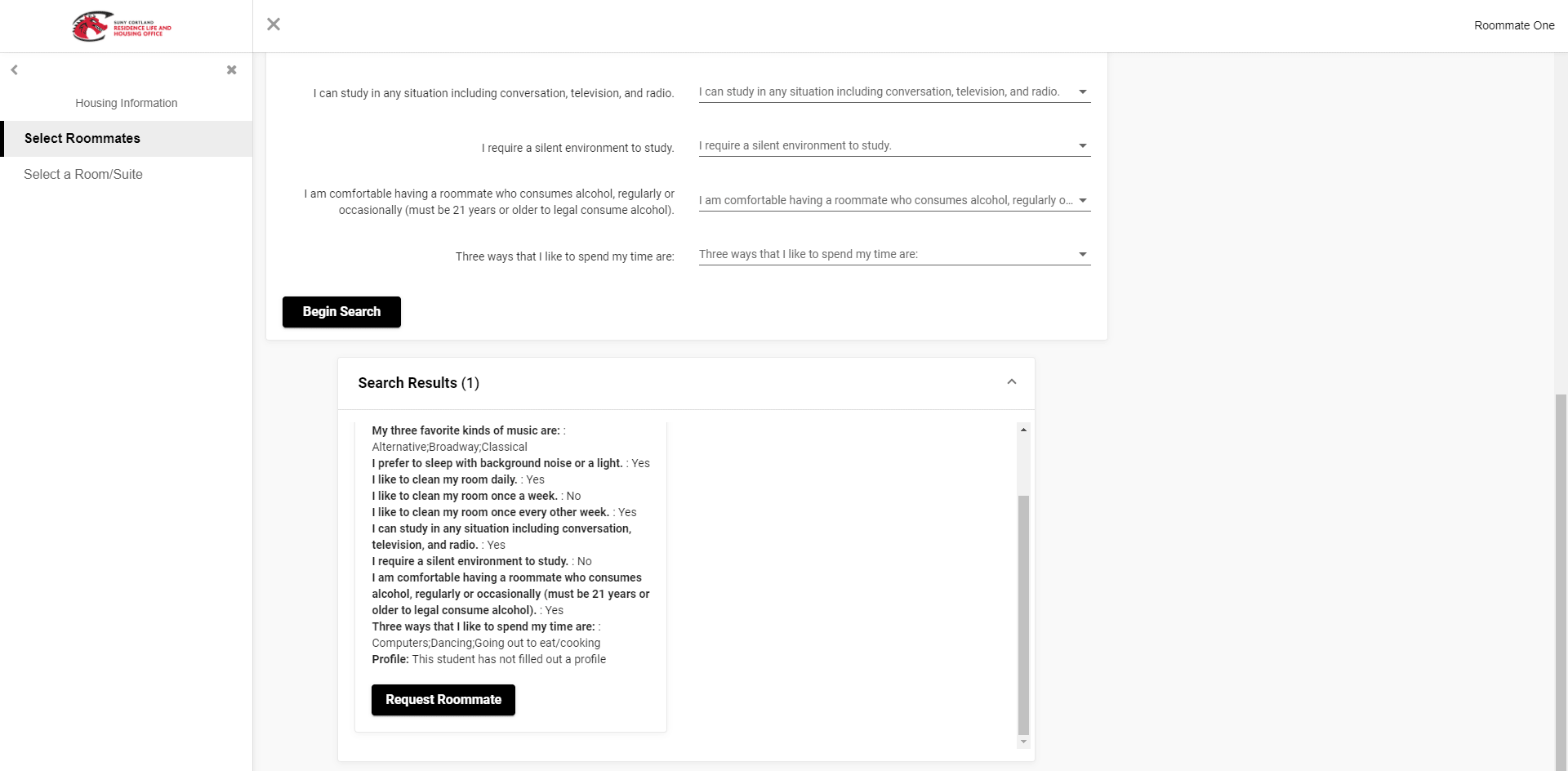 If your search lists more than one person, select the correct person and click "Request Roommate" to send a request.
View the people you have requested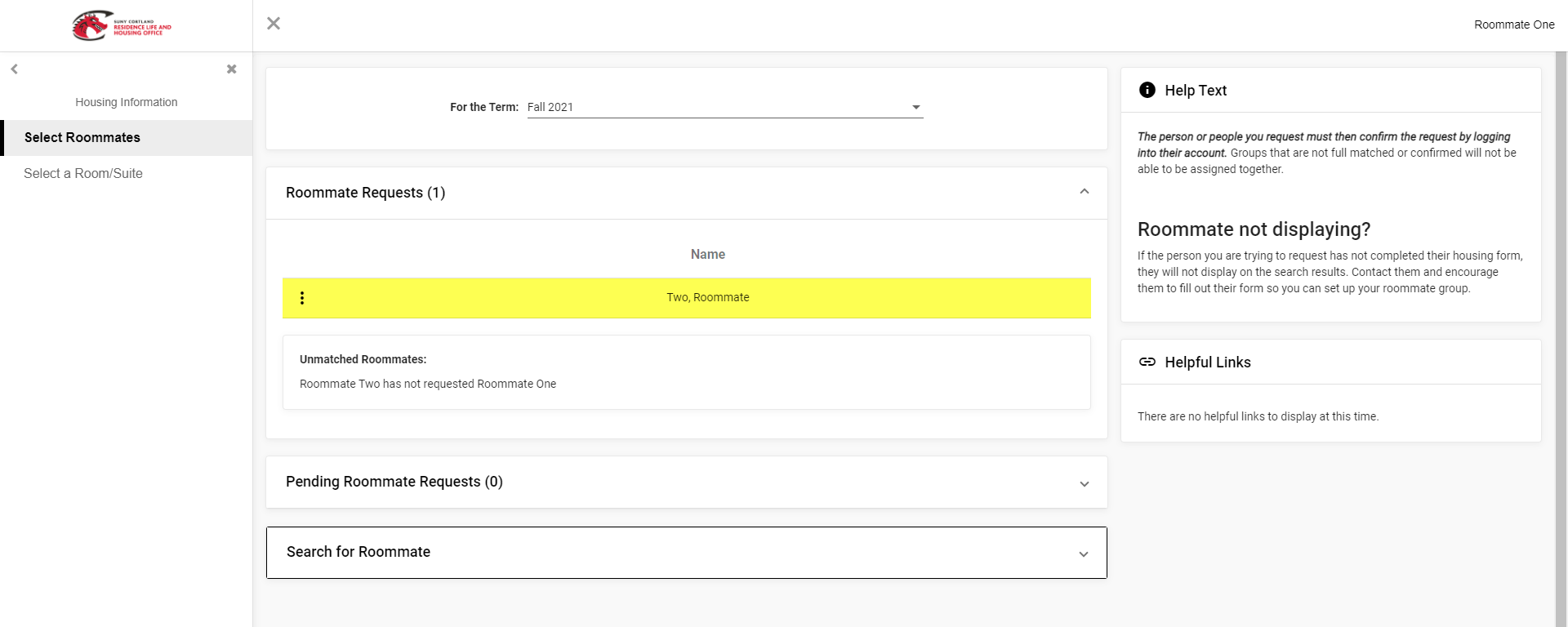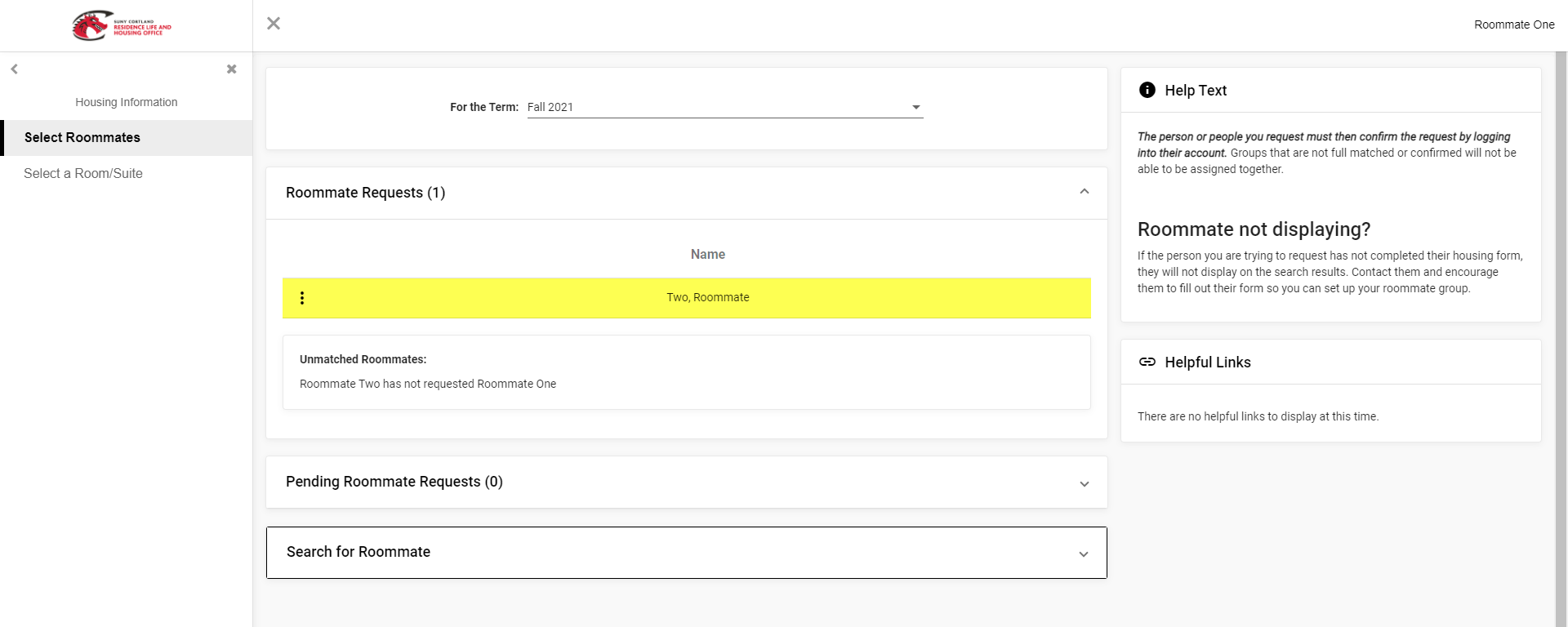 Accept/deny/learn more about the requests you receive
Start by clicking the vertical ellipsis (⋮)

To accept a request, select the icon
To view a requester's profile, select the icon
To send a requester a message, select the icon
To decline a request, select the icon
The system will tell you who in your group still needs to request another. Repeat until you have requested everyone in your group.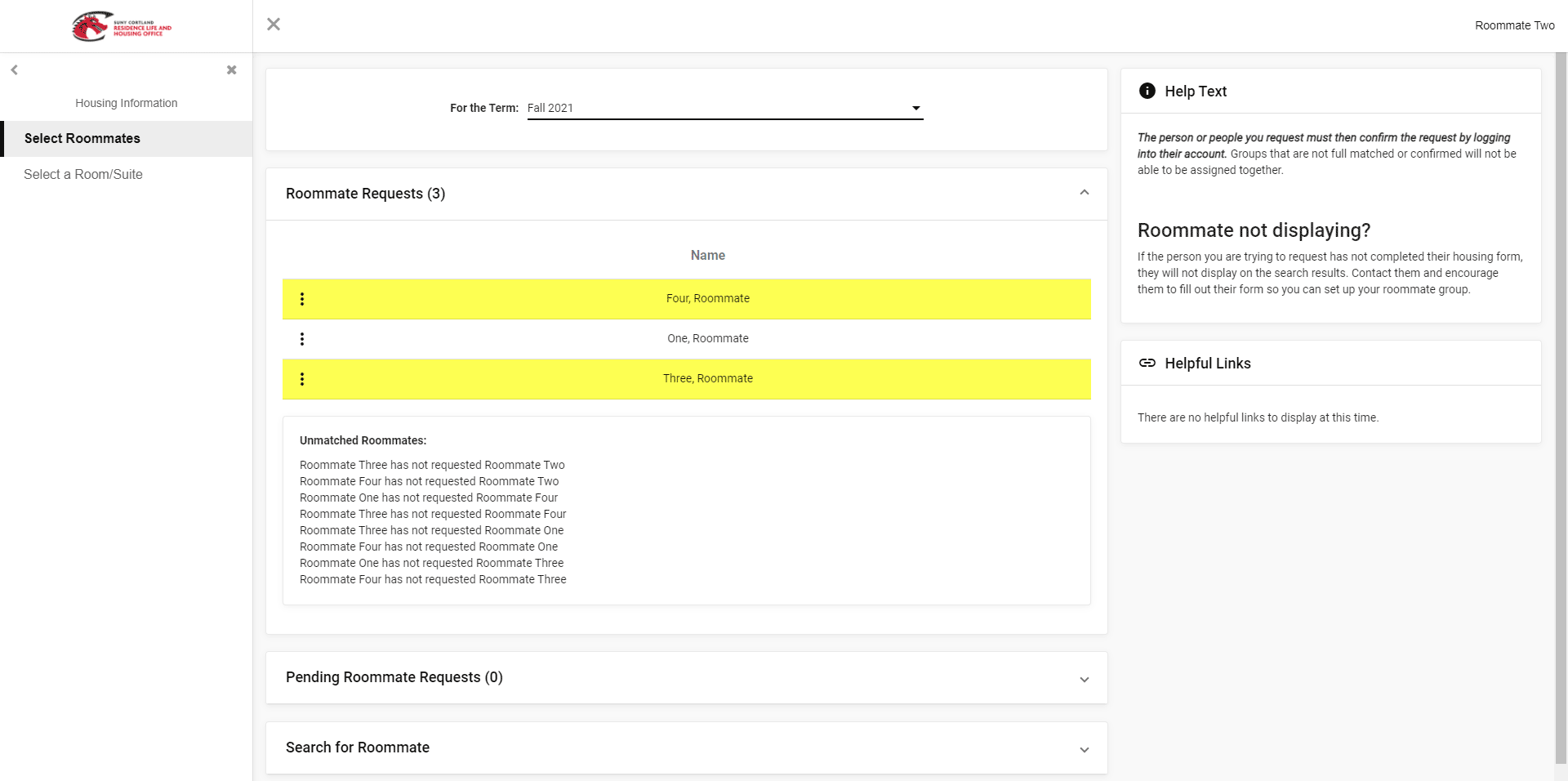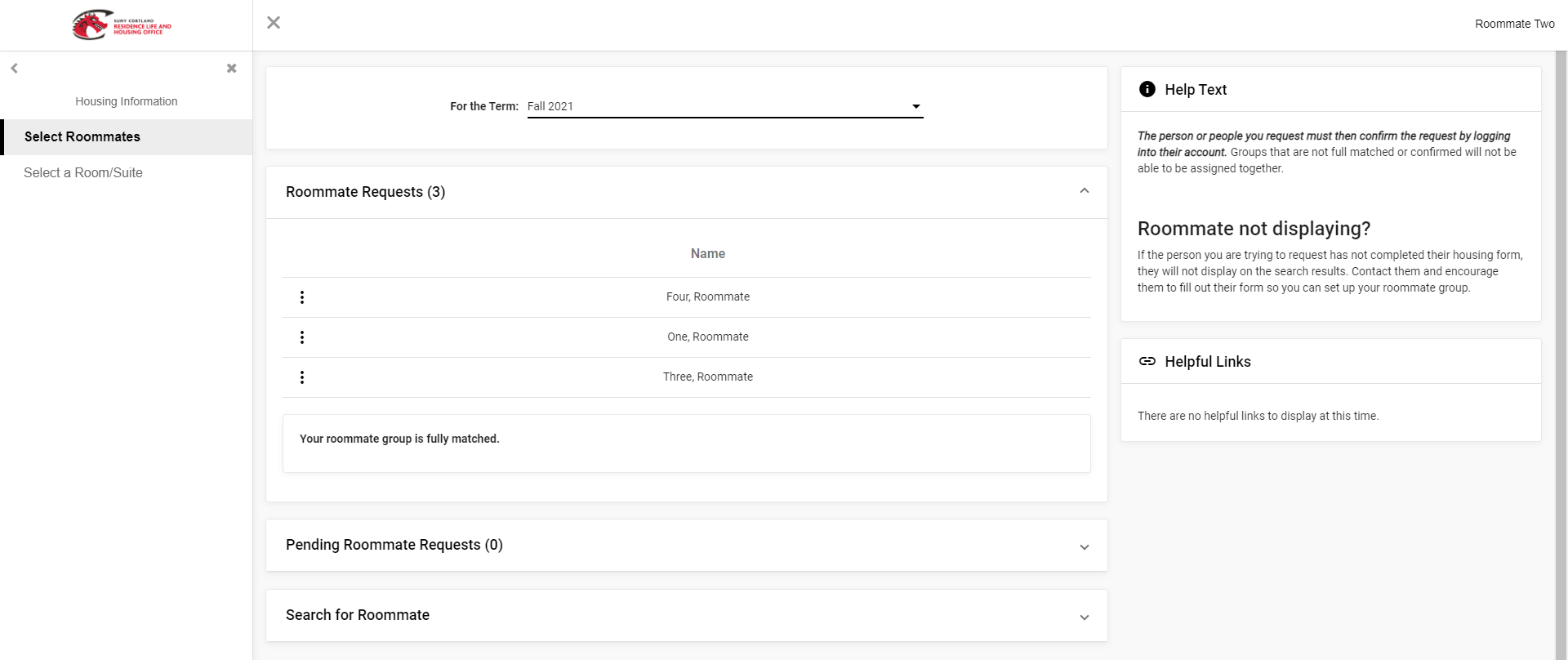 Not sure who to live with? You will be able to filter for others looking for a roommate.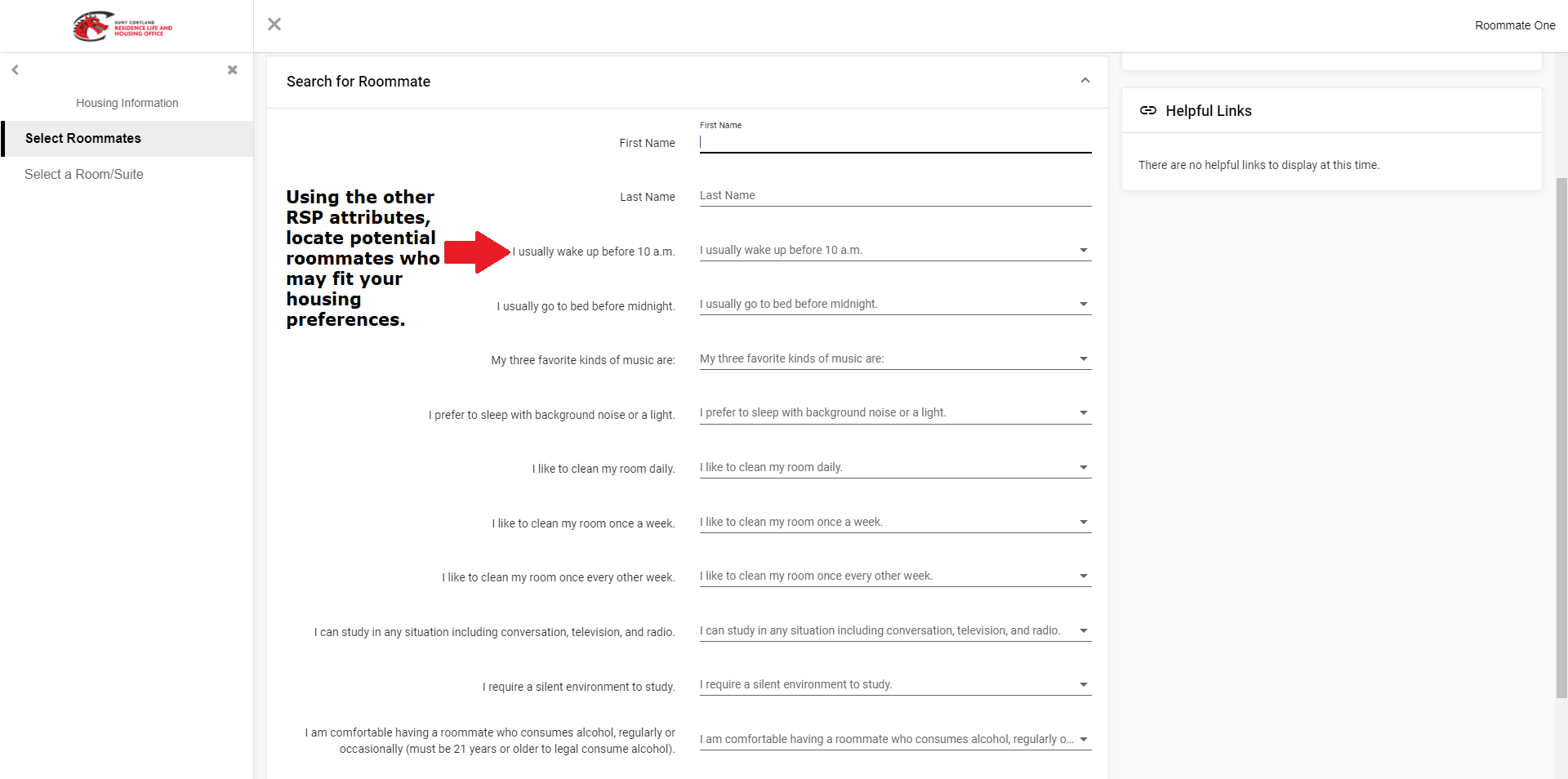 Reminders:
If you leave all questions unchecked/unfilled, everyone who is in the roommate search process will display.
Select items that are most important to you. Only check "yes" or "no" on questions you want to filter on to ensure proper results. If an item is not important to you, leave the answers unchecked.
Only people who match the answers you selected in the roommate search will display. Adjust your answers if you are not happy with the search results.