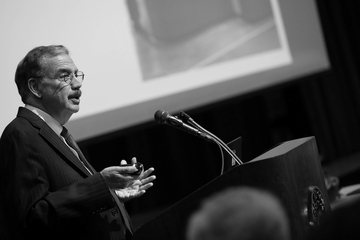 02/08/2023

Dear campus community,
I want to reach out about the recent earthquake in Turkey, which has caused significant damage across southern Turkey and northern Syria. Our thoughts are with the people of this region as they begin a long and difficult recovery from this natural disaster.
Many people on the SUNY Cortland campus have a direct connection to the Turkish people through our university's partnerships with Anadolu University in Eskisehir, Turkey and with the Izmir University of Economics. Since 2004, many Turkish students and alumni have studied here in dual-diploma programs in Teaching English as a Second Language and business economics and Turkish colleagues have spent time on our campus as visiting scholars and administrators.
Our friendships and collaborations with these Turkish students, alumni and colleagues run deep and continue to enrich our lives and work.
International Programs has contacted our current Turkish students, alumni, and partners to check on their well-being. Turan Temur, who studied at Cortland last year, has reached out to Cortland classmates and faculty to let them know that he is safe, though friends and family members are suffering from the impact of the earthquake. He will be volunteering with a rescue team in the coming days. I encourage all of you who remember a Turkish student or classmate to make a connection if you can. A message of support will mean so much.
In the meantime, I suggest several options for those who are able to donate financially to earthquake relief:
We are so fortunate to be able to forge connections with students and faculty from around the world through study abroad and academic partnerships. If you have any new or ideas on how to support Cortland's Turkish students and graduates, please contact International Programs.
All the best,
Erik J. Bitterbaum
President
---