Non-Traditional Student Lounge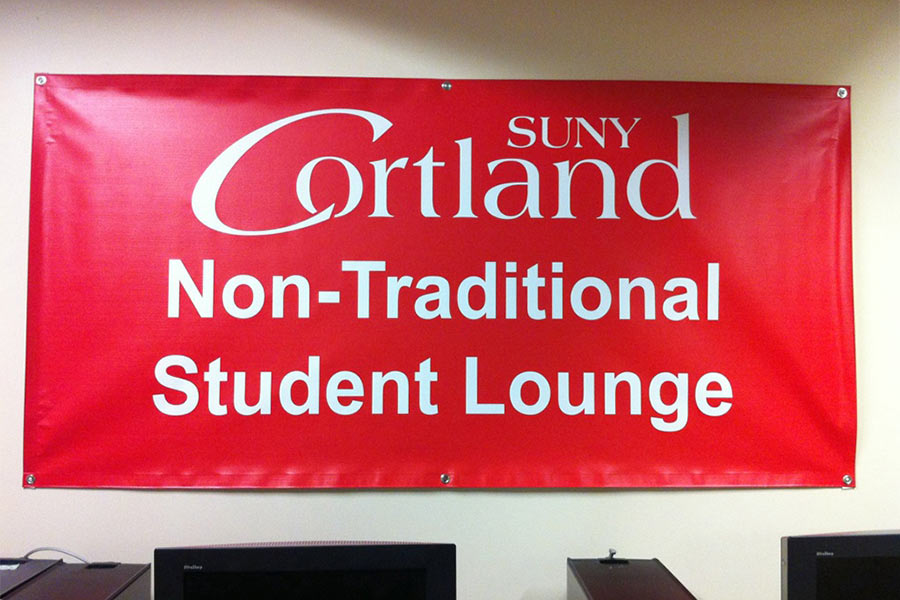 About the Lounge
Location: Cornish Hall, Room 1221
Non-Traditional and Graduate students are welcome!
The Lounge is a place to relax, catch up on homework, or meet other adult students
Fall and Spring Semester Hours:

Monday-Thursday 7 a.m. to 8 p.m.
Friday 7 a.m. to 4 p.m.
Note: the Lounge is closed during the winter and summer sessions
Features
Convenient and accessible location

Located across from the Memorial Library in Cornish Hall/upper campus
Restrooms and elevators are just down the hall from the lounge

Refrigerator and microwave available
K-Cup Coffeemaker (bring your k-cups)
Enjoy meeting and chatting with other non-traditional and graduate students
Computer area that includes:

3 personal computers with Microsoft Office and Internet access
CAC reader for military students

Couch, chairs, tables and study carrel (Updated furniture coming soon!)

When using the lounge, remember...
The lounge is not a quiet space, please be courteous to others
Keep it clean and please pick up after yourself (including cleaning the coffee pot and any spills near the food area)
Feel free to bring in other comforts of home that you may wish to share with other non-trad students using the room (blankets, pillows, food, etc.)
Do not leave any child (regardless of age) unattended
Do not try to fix the computers or add additional software - contact the Help Center 607-753-2500 for assistance!

Need a quiet place to study? The fourth floor of the library has carrels that you can reserve. Carrels are small study areas where you can lock your books, computer, supplies, etc. Us the reservation form to request a carrel. You may reserve for a short period of time to work on a project or your needs might last all year. If you just want a quiet study space, use the fourth floor of the library as this space is deemed a quiet area.