How do I apply for degree conferral?
---
Students should first meet with their advisor to verify eligibility for degree conferral in the semester prior to the expected conferral term. Students can apply for their degree through myRedDragon once they have 90 earned credit hours.
It is important to note that "degree conferral" differs from "Commencement". Degree conferral is the official process used to grant you your degree. Conferral is a multi step process, where you, your advisor, Associate Dean, and the Registrar's Office verifies requirement completion.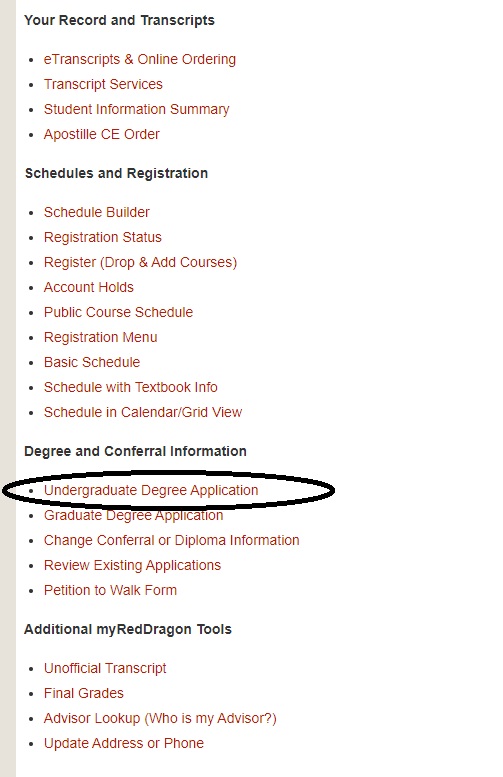 ---
Last updated: 9/22/2023