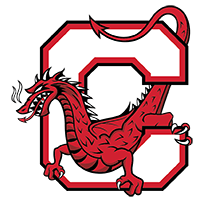 View the Athletics Style Guide (PDF)
The athletics logo may be used only for visual communications pertaining to athletics, alumni events and student recruitment. Use of the athletics logo must be approved by the Marketing Committee in conjunction with the Athletics Department.
SUNY Cortland forbids unauthorized use of its athletics logo. Individuals who violate the university's athletics logo guidelines will be referred to legal counsel for the State University of New York System.
Departments and offices that have received approval to use the logo may obtain it from the Marketing Office at marketing@cortland.edu or 607-753-2519.