Access The Housing Director
All housing processes will take place from The Housing Director page. To access anything housing-related, complete the following steps:
Log in to your myRedDragon.
Select the "Student" tab.
Under Residence Life and Housing select "Housing Process and Information."
Fill Out Your RSP Form
Select Forms.
Choose "New Student Preference Form".
Read and sign the Room and Board License.

Complete page one: roommate matching questionnaire and housing questions; once done, click Continue.
Complete page two: living area preferences; once done, click Continue.

Review the confirmation page.
The main page of The Housing Director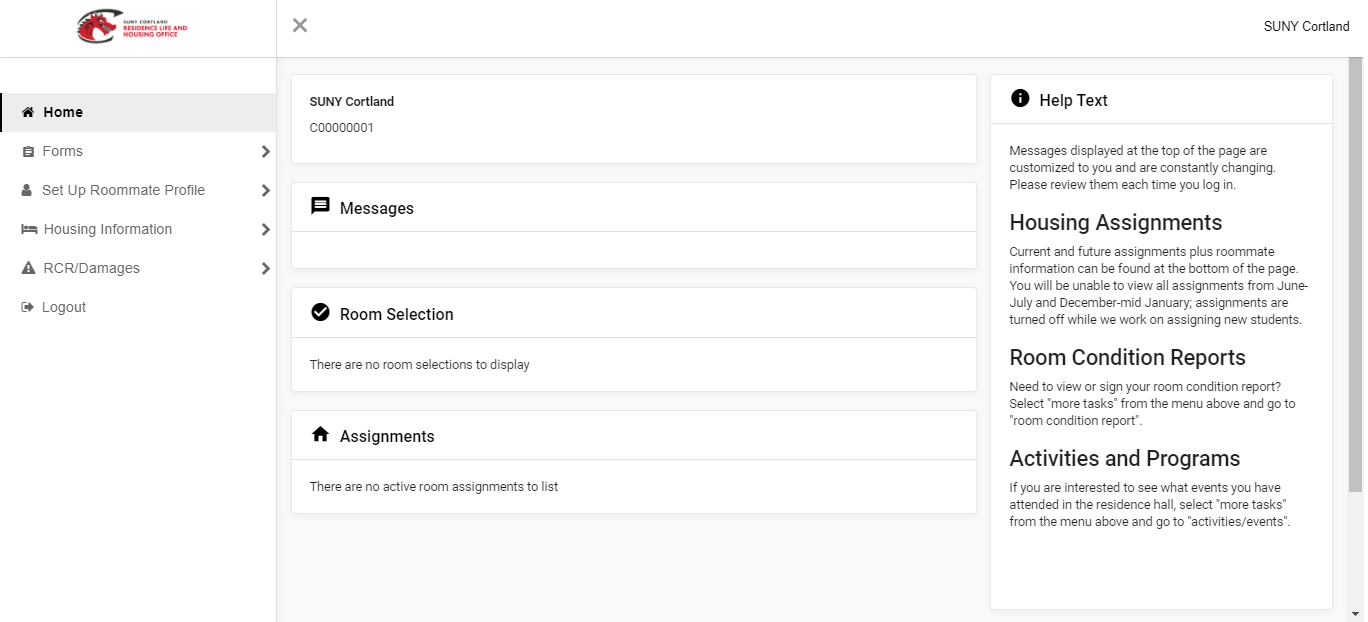 Step 1: Access the Preference Form - View and sign the Room and Board License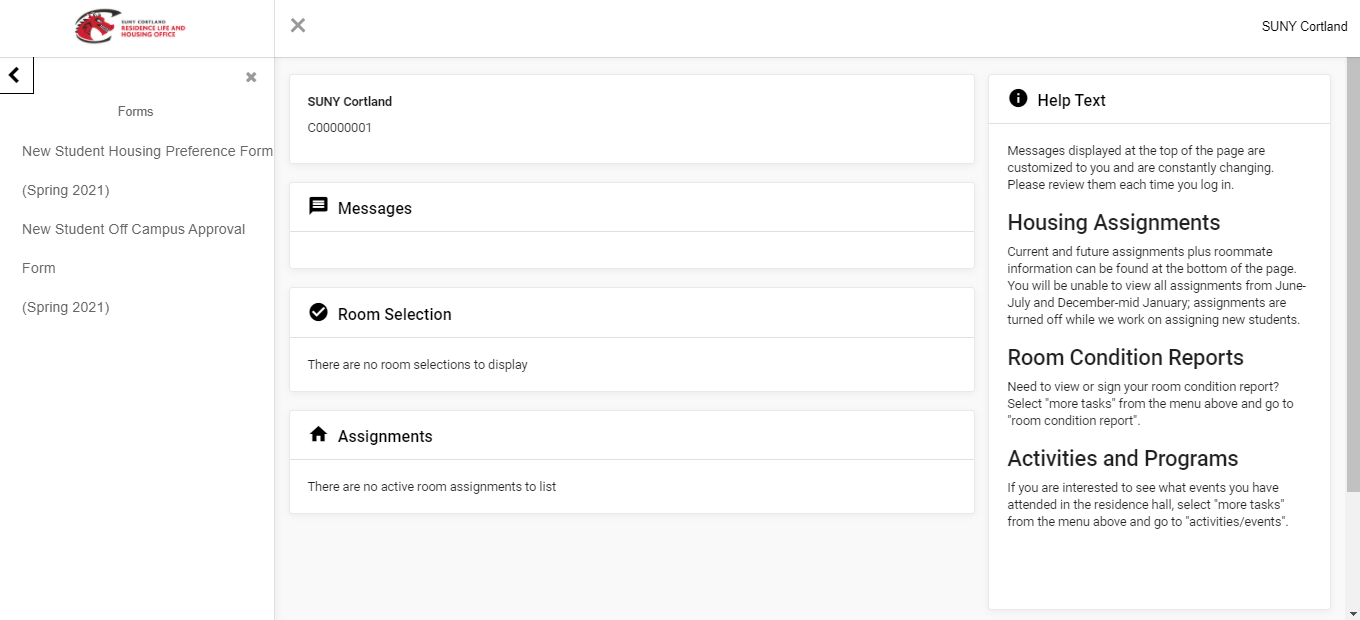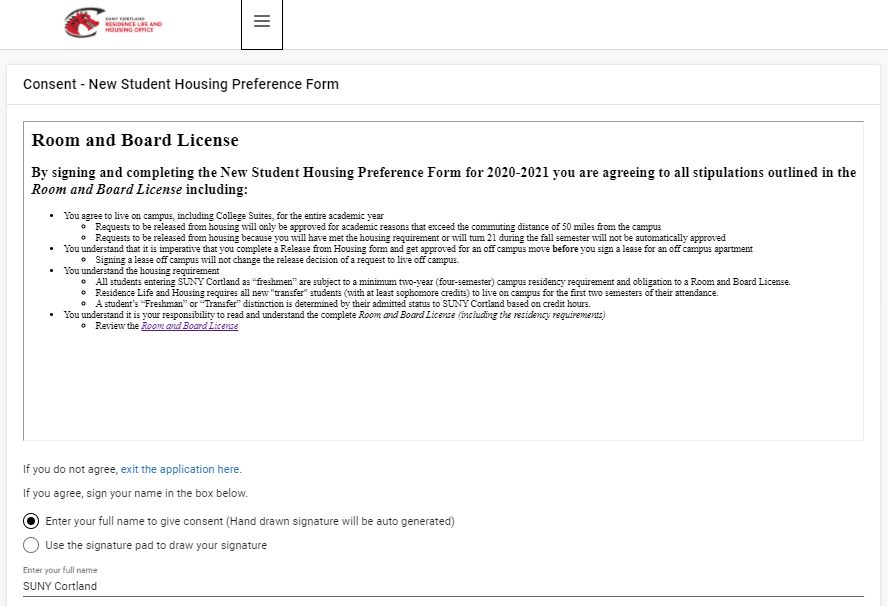 Step 2: Answer the questionnaire (roommate matching questions, preferences and other information; sample below, actual form may look different).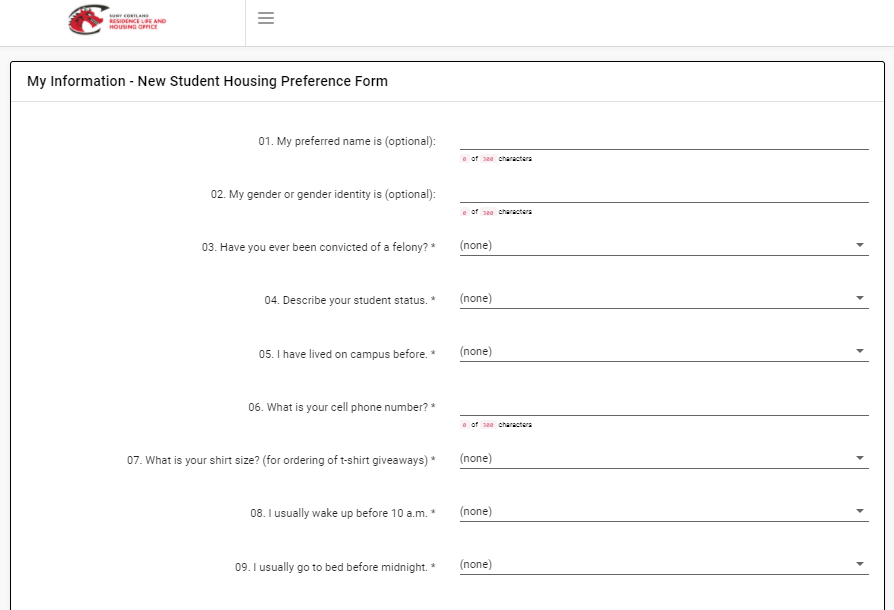 Step 3: Rank your living area preferences.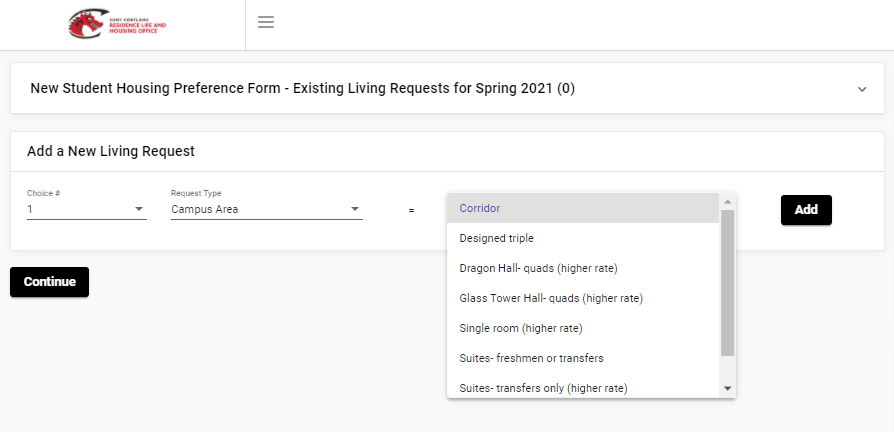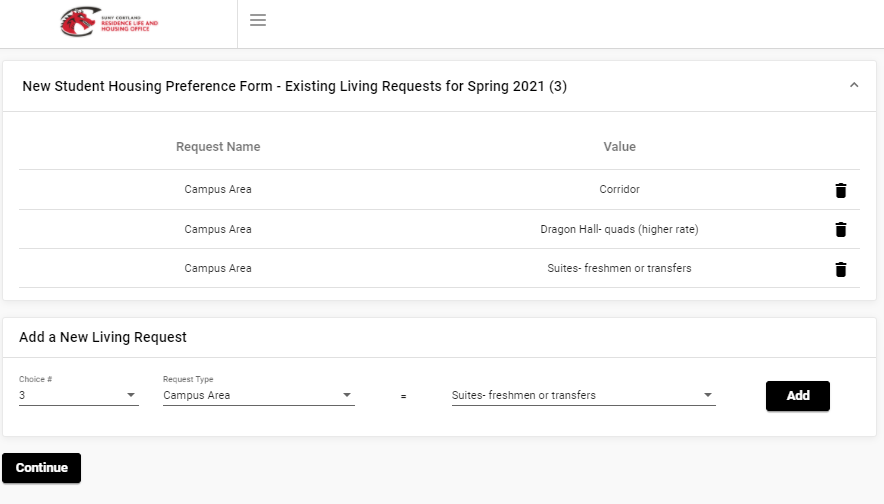 Step 4: Receive your confirmation page; you may now revisit your form until the posted deadline.